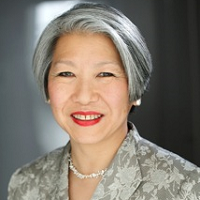 by Susan Chin, Executive Director, Design Trust for Public Space
A bold, colorful poster struck me while scrolling down the #dontberudy page on Twitter, which has become the social media hub for urban farming enthusiasts in the last round of garden wars in New York last month. The poster in huge capital letters read, "WE'VE PLANTED DREAMS, YOU'RE SELLING SCHEMES! GARDENS ARE HOMES FOR US ALL."
The hashtag's namesake Mayor Rudolph W. Giuliani is known for his infamous proposition in late 1990s to auction off 115 community gardens to open up space for affordable housing development in New York City. Many of them were saved by private nonprofits New York Restoration Project and Trust for Public Land.
In the era of 'Tale of Two Cities', there has also been public outcry to get the attention of the de Blasio administration. The City's recent Request for Qualifications invited developers to submit their credentials to build affordable infill housing on publicly owned land, and identified 181 vacant lots. Twenty of those potential sites contain community gardens where residents raise vegetables and fruit trees, schedule youth and senior activities, run composting programs and farmers' markets.
Twenty gardens may seem too small a number of gardens to consider. However they are a critical part of our healthy and sustainable food system. We should recognize the value of parks and community gardens as public resources and not merely as vacant land when assembling sites for housing development, as we found in the Design Trust's study Achieving a Balance in 2000.
Paula Segal from 596 Acres, an advocacy group for community land access, accounted in a recent New York Times article that the City held a total of 1,137 lots. Community gardeners are using 99 of these lots, or 10 percent of the total inventory. Paula raises a question as to why the City chose to list 20 gardens instead of vacant lots in its development plan.
This is not simply a plan by the City to bully the weakest and voiceless. It would be naïve to think that the City has an agenda against community gardens. The challenge is that they lack the empirical information to make the case for the value of the 20 gardens. The benefits of urban agriculture cover so many areas ranging from health, social, environmental and economic, to education, youth development and intergenerational learning and support. This lack of understanding between the City and stakeholders can be improved together through data collection and analysis.
At the Design Trust for Public Space, we recently launched the first-ever, publicly accessible urban agriculture database Mill, co-developed with farmers and gardeners in partnership with Farming Concrete. Mill provides access to raw data from urban farms and gardens, and to reports from that data for use of general public, policymakers and funders. One can draw detailed information on what types of crops have been grown, how much and where, and then construct derivative analysis based on those numbers.
There are now over 225 urban farms and gardens nationwide that contribute data to Mill. So far 47,000 pounds of food has been harvested and 1,400 pounds of compost has been produced. While this does not include all farms and gardens in NYC, this is a huge milestone in understanding the value of urban agriculture.
We gathered numerous case studies in our latest book, Five Borough Farm II: Growing the Benefits of Urban Agriculture in NYC. The book tells about all the great things happening in urban farms and gardens in NYC. These stories break down the 'code' of data:
Knowing how much they produce and donate, Highbridge Victory Garden in Washington Heights and Chenchita's Group Community Garden in East Harlem, can now better record how much food they distribute to low-income community members. Improving access to healthy and affordable food is vital. "Hunger is shockingly prevalent in New York City, where residents experienced a gap of 250 million missing meals in 2012," as stated in a recent report by the Food Bank for New York City.
 
After months of tracking participation, Davidson Avenue Community Garden in the Bronx was surprised to find its most active participants were technically not garden members at all, but classes of teens and adults with disabilities, whom the garden now calls the Bronx Green Knights in recognition of their contributions.
 
Myrtle Village Green in Brooklyn gained momentum after partnering with a local brewery to incorporate leftover grains from the beer fermentation process into the compost. The garden will use the data to make a case for municipal support. 
These are just a few of many inspirational examples. Many community gardens we've collaborated with testified that it is critically important for them to serve the surrounding community and to be able to track and share with the people that fund and support them. By streamlining and making their operations more efficient, they can also better serve a wider group of people.
Design Trust's work will advance how the government conceptualizes, prioritizes and supports the food system through urban agriculture citywide – funding, land, fencing, soil, compost and technical assistance. We aim for the Mill database to build on the grassroots momentum that would help urban agriculture enthusiasts in tackling regulatory and financial challenges in New York City.
Housing and community gardens can co-exist and they should because NYC clearly needs both. We all want the same thing. We want a livable, well-designed community with housing and open space integrated to create the best for our city. We must plan together and listen to each other to ensure this is what results.