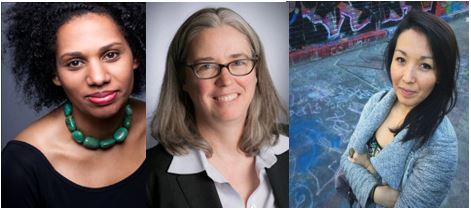 The Uncertain Road Ahead for Culture in New York City
By Michelle Coffey, Kerry McCarthy, and Michele Kumi Baer of the New York City Cultural Agenda Fund in The New York Community Trust
This piece originally appeared on Huffington Post and is reposted with permission.
With the unveiling of CreateNYC, New York City joins Austin, Boston, Chicago, Denver, Louisville, and Madison as American cities with cultural plans. The New York plan is meant to be a powerful tool to, as it says, make sure "culture is for everyone."
We had hoped that CreateNYC would not just propose strategies to follow this pledge but also commit to carrying them out. On the second point, the city falls short.
Thanks to the hard work of cultural advocates, community organizers, and the Department of Cultural Affairs staff, more than 188,000 New Yorkers participated in this unprecedented cultural planning process.
While CreateNYC identifies important efforts—such as increasing language access and improving energy efficiency in arts buildings—it is not clear how an overwhelming majority of the plan's 50 strategies will be put into action. Indeed, turning these plans into reality has proven to be the greatest challenge in other cities with cultural plans.
That being said, the plan includes some good action steps. For starters, the city will provide cultural groups with funding and expertise to make theaters and other buildings more energy efficient—reducing costs and helping the city meet its goal of reducing greenhouse gas emissions by 80 percent by 2050.
In a city where only half of the population speaks English at home, the plan commits funding for more translation services, including American Sign Language, and includes real steps to increase languages represented on review panels and in application materials for potential city grant recipients.
CUNY's Center for Urban Research, supported by the New York City Cultural Agenda Fund in The New York Community Trust, found that across the five boroughs the percentage of English-language learners in any given school correlated more strongly with lower levels of arts education than other likely factors, including poverty rates. The planners were wise to include strategies to enhance arts education for English-language learners.
And yet the plan doesn't really address how most of its strategies will be funded or how they will be refined, tracked, or evaluated. This lack of specificity means much will be left to interpretation and negotiation in the coming years. How, if at all, will the city and mayor be held accountable to promises made during an election year? How much will the plan cost, and where is the money coming from? Will the city involve residents in refining the more vague strategies in the plan, like the "new efforts" it mentions will target underrepresented groups?
At the Cultural Agenda Fund, we understand that this plan could be a potentially powerful tool for equity in the arts. Our grants focus on building a local movement for equity (see our recent grant to Race Forward), and that's why we funded ten nonprofits that advocated for more equitable cultural policy in the plan.
We want to know how the plan's equity goals will materialize. How much money will be available for historically under-resourced groups in the city's budget? What is the equitable allocation of funding to these groups, given that a majority of the Department of Cultural Affairs' budget currently pays the operating and energy costs of just 33 institutions? How will decisions be made about allocating equity-oriented funding among groups with missions relevant to equity, given stated interests in addressing racism, ableism, ageism, and xenophobia?
And what about arts education, which was the most popular issue among New Yorkers who weighed in on the plan? CreateNYC provides no clarity on how Mayor de Blasio will keep a 2013 campaign promise on this topic. When asked if he would bring arts education to every school in the city, candidate de Blasio said, "The law is the law; it's not optional." While the city has made admirable strides since Comptroller Stringer's 2014 report, many public school students still do not receive the arts education they are entitled to by state law. Focusing on target populations—the plan has important strategies directed at English-language learners and students with disabilities—will only get us so far.
CreateNYC has started the journey, but what roads will our city travel as a result of the cultural plan? The city should produce a clear work plan that provides the accountability and specificity lacking in the document released on July 19. Equally important is that we New Yorkers who care about and advocate for arts and culture remain civically engaged and work to ensure a true and equitable activation of CreateNYC. That's how we'll know if the rubber meets the road—or not.