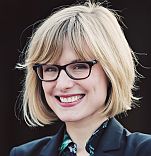 Three Practical Tips for Spreading & Scaling Youth Programs
by Leigh Ross, Program Associate, The New York Community Trust
Like a lot of people, Anthony Negron is concerned about the lack of women in tech. So, three years ago, he and his colleagues at the New York Hall of Science (NYSCI) started an after-school program designed to interest teenage girls in computer science and digital design.
Called "Girls First Digital Studio," the program was both well-attended and well-received. As any educator who works with teens will tell you, that's no easy feat. That left Negron with a new challenge: how to expand the program so more young women could benefit.
Horizons National, a nonprofit based in Westport, Connecticut, has faced the same challenge. Back in 1964, Horizons started a program aimed at combatting summer "learning loss" in children.  During the 1980s, a team of researchers from Yale evaluated it; the results convinced them the Horizons model should be used by other nonprofits. Like NYSCI, Horizons needed to figure out how to increase its reach without diluting the quality of its work.
Philanthropy New York recently brought staff from both NYSCI and Horizons National together to discuss their approaches to spreading and expanding after-school and summer programs. They were joined by two funders of those efforts: Stavros Niarchos Foundation, which supported NYSCI through the Hive Digital Media Learning Fund in The New York Community Trust; and the Wallace Foundation, which has been a major funder of Horizons National.
The participants shared three lessons:
Partners need to "get" each other. NYSCI has trained educators from a  number of other organizations, including the Girl Scouts of America and the YMCA, to teach the "Girls First Digital Studio" curriculum. Another of its programs, "Collect, Construct, Change," has been adopted by Sheltering Arms and BELL Foundation. Meanwhile, Horizons National has brought its program to 22 different colleges and private schools. Both groups say that, above all, it is critical to find partners with missions that complement their own. Otherwise, partners are less committed and programs have a shorter shelf life.
Not every program will look the same, and that's OK. Don't expect partners to produce a perfect clone of the original program. The work will be more sustainable if it is modified to meet the needs of different audiences and settings. The idea is to maintain the integrity of the program model without instisting on absolute fidelity.
Grantees should be in it for the long-haul—or not. Horizons National provides affiliates with years of training and fundraising help. NYSCI's relationship with partners is more fleeting. Educators from other institutions receive training from NYSCI staff, but NYSCI itself has no direct control over if or how a partner uses the curricula. Both approaches can work, but grantees should be clear which one they are taking.
 Want to learn more? Check out the video of the discussion here. Or see my previous posts on partnership and spreading and scaling educational programs.