Monday, September 8, 2014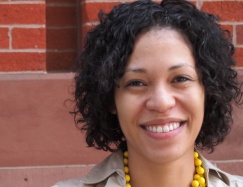 By Cynthia Muller, Senior Director of Impact Investing, Arabella Advisors
Understanding the local context of the geographies within which you're exploring investment opportunities is important when making international impact investments. Arabella recently hosted a series of webinars focused on impact investing in Sub-Saharan Africa and Latin America that offered insights for philanthropist seeking to make investments internationally.  
The first two webinars, in partnership with the African Grantmakers' Affinity Group, highlighted the unique conditions and challenges of investing in African funds, organizations, and enterprises. During the third webinar, in partnership with the Inter-American Development Bank (IDB), members of the IDB's Multilateral Investment Fund and the Linked Foundation discussed best practices for impact investing in Latin America and the Caribbean. Recordings of all three webinars can be found on Arabella's
website
. The webinars highlighted three key insights: 
Opportunities for impact investing are increasing globally. 
In the Latin America/Caribbean (LAC) region, for example, public policy is increasingly creating a favorable investment environment. Though the region is becoming more economically stable, 70 percent of the population remains at the bottom of the pyramid. There is a strong market demand for services such as housing, education, and financial services as people rise from the lower to middle class.
In Africa, impact investing is well established in South Africa, Kenya, and Nigeria, and is growing in Uganda, Mozambique, Ghana, and Ethiopia. Current investors are achieving significant impact with their investments, but must navigate challenges such as lack of investment infrastructure and political and economic instability. A number of large development institutions and business incubators are taking a leadership role to help address these challenges. 
Local expertise is key. 
Investing in a region with which you are unfamiliar can pose a range of challenges, from language and cultural barriers to understanding a community's true needs. The best way to overcome these barriers is to partner with organizations that are working on the ground to gain a better sense of the investing environment and local needs. Local partners are especially crucial when it comes to determining if the local policy environment is enabling investees to thrive and grow. There are often opportunities for grant makers to help policymakers promote enabling environments. A few helpful
guides
illustrate various approaches in several countries worldwide. 
New investors should seek help from experienced impact investors. 
If you are new to impact investing, making your first investments can be overwhelming—especially if you're unsure of the local context or unfamiliar with organizations and enterprises that are working in the region. By communicating and partnering with experienced investors in the region, you can build from others' expertise to ensure your capital has the greatest impact. 
Generally, these three insights can be applied to an array of geographies and issues areas. There are specific challenges unique to each country, but understanding these insights is essential to addressing those challenges.