Wednesday, February 3, 2016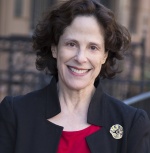 A message from PNY President Ronna Brown, published originally in the New York PhilanthroPost Monthly February 2016 edition.
"Impact Investing is a Complicated and Fast-Moving Subject, But Our Series Is for Philanthropists at Any Point on the Learning Curve."
Nothing gets our philanthropic community talking more than when The New York Times totally gets us wrong.  But when it happens, it also spurs us to action. 
The term "impact investing" has been an important point of discussion among leaders in the philanthropic sector for nearly a decade.  It can mean many things to many people, but for foundation leaders concerned about putting all of their resources to maximum use to serve their organization's social mission, impact investing means getting creative about putting capital into companies, organizations and funds that generate a measurable social benefit as well as a financial return. There is a very wide range of approaches to impact investing – from divestment in companies profiting from environmental degradation to developing profit-making social ventures that train and employ recently-incarcerated individuals.
While impact investing takes many forms, the term itself has a specific, commonly-understood meaning. That's why it was so frustrating to us when the Times' Wealth Matters column produced a column last summer, titled "When Impact Investing Stays Local," that gave readers an entirely incorrect idea of what impact investing is all about.  It was a story about a foundation in Corning, New York, that was said to be doing "impact investing" because its grantmaking was having an impact in the local community.  It was a term that the foundation leaders profiled in the article themselves clearly misunderstood. 
That unfortunate reporting confirmed that we had to do more to help increase understanding – both within the philanthropic community and beyond – of the basic concepts and recent developments associated with impact investing. To be clear, it is a complicated and fast-moving topic area.  That's why we've created a three-part series on impact investing:
February 10 - Put Your Foundation on the Impact Investing Map (explore the vast range of strategies that fall within impact investing)
April 14 – Active Ownership v. Divestment: Must It Be Either/Or?
May 18 – Can Failure Be a Success?: Dissecting the Rikers Social Impact Bond Experiment
Some funders are way out front on impact investing. Some foundations have been trying to ensure their investments are ethical for many years. Still others are initiating conversations with trustees about the possibilities of impact investing and taking the time to really think deeply about the possibilities.  Philanthropy New York's Impact Investing Series, part of the PNY Core, is for funders at any point on the learning curve and at any level of responsibility in their organization.
Over the course of the series, participants will explore the various tools they can access, learn how to get a board more comfortable with impact investing, take an in-depth look at social impact bonds and discuss "active ownership" and divestment as strategies for using investments to make social change. 
I've been listening to many of the philanthropic leaders who have been doing a lot of thinking about impact investing and I'm a excited to learn from them.  I hope you will join us for one or all of the programs. 
Best Regards,
Ronna