Wednesday, September 3, 2014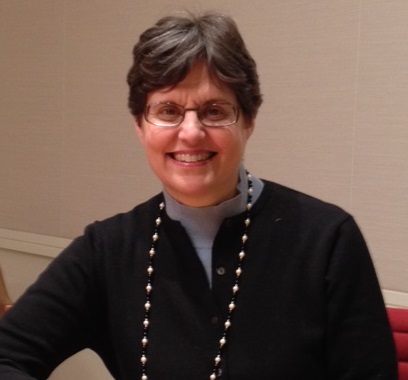 By Laurie Dien, Senior Program Officer, The Pinkerton Foundation
One of the most rewarding aspects of being a foundation program officer is the opportunity to learn from so many knowledgeable people in the nonprofit sector. Cultivating honest dialogues that explore both the challenges and successes of grantees' work, however, requires a sense of partnership and trust. But to get there, the power dynamic--between the one representing the funder and the ones seeking the funds--needs to be overcome. 
It all starts, of course, at the first meeting—with everyone sitting up straight, on their best behavior and treading very carefully to avoid saying something that might get the relationship off on the wrong foot or, worse yet, doom the grant entirely. My sense is that most prospective grantees don't consider these meetings much fun at all. That hit home to me a few years ago when our new president Rick Smith joined the management side of the foundation—and meetings and site visits began to take a dramatically different turn. "You can put your PowerPoint decks away—for now," Rick would say at the outset. A former journalist, he asks everyone to tell their two-minute life story, from childhood to how they found their way to their current jobs. Nobody keeps track of time, and his questions deftly elicit what topics staff members are passionate about and how they bring that passion to their work. In a gentle, good-humored way, the conversations identify the pride they feel about their programs. What we hear is not a sales pitch but a vivid portrait of how the organization works and what values drive its leadership. Because we're among friends, we are also more likely to hear honest assessments of the challenges they face and the things they'd like to improve. 
We invite the same kinds of questions about ourselves and the foundation. "This is a conversation," Rick says. "Not an interrogation."  To set the stage, even the light-hearted bios on our Web site are designed to emphasize our personal stories and encourage further conversations. The result: we often hear comments like, "We've never laughed so much at a site visit or had so much fun!"  I consider it the ultimate compliment. After all, how often do staff members have the chance to hear their colleagues talk to a stranger about their own journeys and what motivates them? A site visit gets another high mark when one colleague says to another, "I didn't know that about you!"  Oh, yes, about those PowerPoint presentations? Rick always asks at the end of a meeting whether there's something in the deck that we haven't covered. Except for the odd chart or table, there almost never is.
Our funding is not about making widgets, but supporting programs that enable young people to reach their potential. In making those judgments, crunching the numbers and monitoring the metrics certainly have their place. As a foundation, however, we have always believed that whether these young people blossom will be determined less by the program metrics than by the creativity, skill and dedication of the adults that surround them. In my role as a program officer, I have always felt that it was very much part of my job to understand how our grantees make that magic happen. Only recently have I understood the importance of making a deeper personal connection with our partners and learning more about the passion that brought them to this work—and continues to keep them going.
Laurie Dien is a Senior Program Officer with The Pinkerton Foundation.