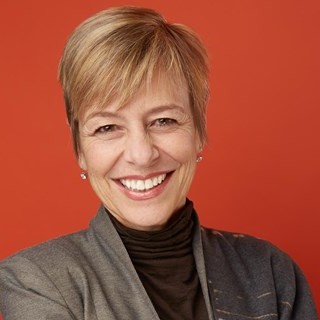 Rethinking Scholarships As a Force for Social Justice
by Hilary Pennington, Vice President, Education, Creativity, and Free Expression, Ford Foundation
This post originally appeared on the Ford Foundation's Equals Change blog.
Stanford University made headlines recently when it announced a$400 million gift from Nike founder Phil Knight to support a new graduate scholarship program modeled after the elite Rhodes scholarships. This new program at Stanford aims to help scholarship recipients develop the skills needed to make a positive global impact and find solutions to increasingly complex world challenges, such as widening gaps in opportunity and income, and environmental degradation.
What remains to be seen, however, is whether these scholarships will reach the non-traditional candidates necessary to make a positive global impact and actually challenge entrenched systems of inequality. Too many similar scholarship programs launched in recent years have tended to attract students already at the top: elite candidates from prestigious, well-endowed undergraduate programs who, if chosen, attend a prestigious, well-endowed graduate program. And in doing so, these programs, despite their best intentions, end up perpetuating inequality and an increasingly unequal system of higher education.
Fortunately, there is a more inclusive approach: fellowships designed to promote access to higher education and to advance social justice. Unlike traditional scholarship programs based primarily on academic achievement, social justice fellowships use non-traditional ways to recruit talented individuals already working toward positive change in their communities. The premise is simple: that extending higher education opportunities to leaders from marginalized communities helps further social justice in some of the world's poorest and most unequal countries.
One example of this approach is the Ford Foundation's International Fellowships Program (IFP). Spanning 22 countries and over a decade (2001-2013), the IFP program supported graduate education for more than 4,300 emerging social justice leaders. These leaders represented a wide range of groups facing discrimination because of their gender, race, ethnicity, religion, economic status, or physical disability. IFP's underlying assumption was that, given the right tools, talented students who did not necessarily attain the highest grades in their undergraduate studies could nonetheless excel in highly competitive graduate programs and would use what they learned from their programs to improve conditions in their home communities.
The results have been impressive with 96 percent of fellows completing their graduate degrees— a number that far exceeds average rates for graduate school completion. In fact, a new study by the Institute of International Education found that nearly 80 percent of IFP study respondents currently hold leadership roles, including as founders of grassroots organizations and leaders in national governments and international organizations. More often than not, fellows who studied abroad returned home after graduating, helping reverse the so-called "brain drain," and contributed significant advances in health, education, and human development in their communities and countries.
These are leaders like Fred Haga from Nairobi, who was forced to drop out of high school after losing his vision. After seven years, Fred finally found a school willing to let him complete high school, and later, undergraduate studies. With the support of IFP, he obtained a Master's in Special and Inclusive Education from a leading Australian university, believing it would help him improve circumstances for disabled children. Today, he is employed at the Ministry of Education in Kenya, working to ensure that every young Kenyan has the opportunities that were once out of reach for him.
As universities and government leaders search for ways to tap the talent of more citizens, the results of IFP offer practical, real-world lessons for addressing inequalities in higher education. Finding and enrolling students like Fred Haga requires universities to rethink their admissions policies—and supports for students once enrolled—in ways that traditional scholarship programs do not. In doing so, universities themselves can become a force for social change.
The IFP model can and should be adapted, replicated, and expanded upon. The return on investment won't be captured in any single degree or graduation statistic, but in the countless lives inspired and impacted by the student's work afterward.