Wednesday, September 5, 2018
Registration is Open!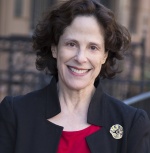 Dear Colleagues:
It's "Back to School" season for learners of all ages and interests, and that is certainly true for PNY members. PNY is ready to kick off our 2018-2019 Season of the PNY Core! 
The PNY Core refers to a set of different program series that together build the skills and knowledge every philanthropic professional needs. These programs series are over the course of the "school year," September to June, providing members with a chance to plan ahead.
Our 2018 -2019 season kicks off with Philanthropy 101 a five-part series developed for folks that are new to philanthropy regardless of their new position in the field. This series provides a member with a basic working knowledge of the field of philanthropy. Participants hear a historical overview of philanthropy, learn basic do's and don'ts, as well as best practices, watch a debate on hot topics in the field and gain knowledge about the various roles within philanthropy. Each of the modules build on each other and those attending are encouraged to attend all five programs. Join us on September 28th for the first session, Speaking the Same Language.
What's next?
February 21, March 7, March 8 + 29, March 14 + 21, March 28, April 4, April 11 
The Financial Series are consistently among PNY's most highly-attended programs. The series provides a wide spectrum of nonprofit finance-related professional development, including an introduction to Financial Statements and a four-part series on the IRS Form 990 and Audited Financials. We've also added a two-part Applied Finance mini-series for more seasoned grantmakers. The series works for philanthropic professionals in any role, from trustee to staff, to ensure solid knowledge in assessing organizational financial health.
Essential Skills and Strategies for New Grantmakers (ESS)
January 24, January 25, February 1, February 8
ESS orients new program officers and directors (with less than three years of experience) to their roles as funders. This intensive course takes place over three consecutive Fridays and is led by experienced grantmaking and legal experts. ESS helps participants understand the "art and science" of philanthropy. The cohort-based structure helps participants build relationships with peers while learning more about the role of a program officer.
Aimed at program officers, executive directors of foundations and grants managers, this series helps to support a wide range of philanthropic organizations that may not have their own in-house counsel. Participants will better understand the legal statutes governing philanthropy and their grantees to better navigate the rules and know where there are limits and boundaries.
The programs in the Policy Series are for funders who want clarity around the legal issues associated with advocacy as well as the current policy issues affecting the entire philanthropic and nonprofit sectors. PNY presents an annual "Policy 101" program that provides funders with the basic, timeless information on the parameters of policy work for foundations, exploring topics like funding advocacy campaigns and organizations that lobby, as well how funders can educate policymakers around the issues their foundation's support and fund.
To learn more about PNY Core, obtain up-to-date information on course offerings and dates, or to register for upcoming sessions, visit Philanthropy New York's Core homepage.
 
Creating learning opportunities for our members around both the fundamentals of philanthropy and the latest current events is at the core of our work, and we are deeply committed to offering members the programs that meet all of your interests and needs. We always welcome your ideas so send me an email if there is a program you want to see at PNY!  
Best regards,
Ronna