Reflection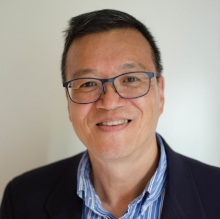 By Phillip Li, President and CEO of the Robert Sterling Clark Foundation and Board Chair of Philanthropy New York
It started innocently enough.  I was new to philanthropy and was trying to figure out the best way to do my work.  A colleague mentioned Philanthropy New York as a resource that might be helpful, so I poked around the website and found a group that seemed like a good fit – the Foundation Administrators Network.  It was.  And its name was the perfect acronym, as I quickly became a huge fan of FAN. 
FAN was an invaluable resource to me, my 'kitchen cabinet', and I quickly learned that other PNY groups played comparable roles for my colleagues.  The power of those networks enabled us to do our work more effectively and created strong relationships with peers.  Being in these learning communities were incredibly beneficial and colleagues spurred me to get more involved - first as a co-chair of FAN, and then seven years ago when I was invited to join Philanthropy New York's board of directors.
Board service turned out to be much more than I thought it would be.  Being a steward and fiduciary of the organization was what I anticipated, but forging relationships and unexpected benefits made the experience much richer. 
Though it serves the funder community, PNY itself is a nonprofit organization, which brings to life all the elements that we see and hear about with our grantee partners.   During my time, we developed strategic plans that involved board, staff and constituent discussions on public policy, discussed financial sustainability, addressed equity and inclusion, and identified new ways to communicate with our members.  Learning and hearing from staff and board built my knowledge base while helping the organization forge its path.  My time on the board also gave me the opportunity to refine my notion of effective governance and witness the interplay and partnership between the board and executive leadership 
To me, the benefits of board service are a "win-win" – with the nonprofit strengthened by a committed group of individuals invested in its success and for board members who get a deeper understanding of the work, and sharpen skills and build relationships that enable them to be more effective serving the organization and in their own endeavors.  That was definitely the case for me.
I hope that you'll consider serving on a board – whether it is at Philanthropy New York or at one of the thousands of nonprofits that make our city better.