Thursday, November 3, 2016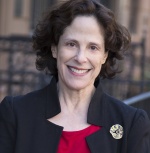 Post Election: Can Philanthropy Move The Conversation On Gun Safety?
A message from PNY President Ronna Brown, originally published in the New York PhilanthroPost November 2016 president's edition.
For many years, Philanthropy New York has partnered with the Ford Foundation to present a documentary series that encourages dialogue on social justice issues. Documentaries can be one of the most powerful forms of communication and over the years, we have shown films that cover the gamut of issues and have ranged from lighthearted to serious. Our goal is to show documentaries that can influence attitudes and spur action, and demonstrate the ways that funders have chosen to use this work to support their missions.  
Continuing in that tradition, we will be screening "Newtown," which premiered at the Sundance Film Festival this year, on Wednesday, November 16, 2016 from 4-6:30pm. This film screening is in partnership with Media Impact Funders, another longstanding partner organization.
 
The film will be shown at PNY as will other documentaries we will show during the next two years while Ford renovates its building on East 43rd Street.
The film follows the community of Newtown, Connecticut, in the aftermath of the Sandy Hook Elementary School shooting on December 14, 2012, that left 20 children and six teachers dead. The incident was the deadliest mass shooting at a high school or grade school in U.S. history and the third-deadliest mass shooting by a single person in U.S. history. The shooting prompted renewed debate about gun control in the United States, including proposals for making the background-check system universal, and for new federal and state gun legislation banning the sale and manufacture of certain types of semi-automatic firearms and magazines with more than ten rounds of ammunition. 
Despite this tragedy, and so many more, gun control remains as contentious as ever.  Is there a role for philanthropy in this work? Join us on the 16th for a powerful documentary and a chance to talk with peers about the critical issues presented and the potential for collaboration around action.