Wednesday, December 21, 2016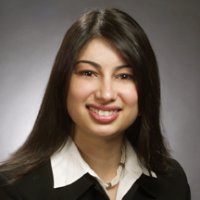 PhilTV: Partner Buy-In Is More Likely When a Funder's Long-term Commitment is Clear
By Stephanie Chrispin, Public Policy Fellow, Philanthropy New York
New York City – Over the past 15 to 20 years, the school pushout narrative has largely been based on boys' experiences, as they make up the majority of students affected.  But, recent work has called attention to the need to focus on the unique experiences of girls, teen mothers and LGBT youth in schools. Prioritizing these young people's experiences is central to addressing the inequities in school discipline, but such work requires sustained relationship building and communication – time-intensive work not normally associated with grant cycles. 
One funder making that deep investment is the Brooklyn Community Foundation (BCF). The foundation employed a gender and racial justice framework in the creation of the Brooklyn Restorative Justice Project, a partnership between the NYC Department of Education and the Mayor's Leadership Team on School Climate and Discipline to develop a sustainable and effective model for school discipline reform. During a December 13 panel discussion for the Philanthropy New York program "School Discipline, Pushout and Gender Norms," BCF Vice President of Programs Kaberi Banerjee Murthy explained how transparency with the organization's board and leadership led to BCF's commitment to support systemic change in NYC public schools.
WATCH the 1:25 minute clip now to hear more:
"Forewarn that you know what the patterns and trends look like," she advised funders looking to shift outcomes for girls and gender nonconforming youth in schools. In order to engage in transformative work within their organizations, Banerjee Murthy implored program staff "to be really clear with the leaders of your spaces of what the long-term investment in this will be." For BCF, the investment is a four-year commitment, involving cohort building, biweekly conversations with NYC DOE and monthly conversations with the program evaluator.
Recognizing that this goes above and beyond a typical grant, Banerjee Murthy also notes that such efforts require time to fully realize social change. "The fruits of this initiative may not show up in year one; it may not even show up in year two, especially in terms of the disparate impact. That is a much more sustained long-term commitment that needs to be in in place… We've done a lot of work with our board and leadership to ensure that they understand what it needs to look like for the long haul of sticking with our grantees."
Moreover, buy-in goes beyond your own organization. Earlier in the session, Banerjee Murthy declared, "it doesn't matter what's happening in the classroom if your youth aren't physically there." She called for funders to work across issue areas toward a shared goal of keeping girls and gender nonconforming youth in school, remarking that "If they're not there, you're failing them — period — regardless of whatever hegemony that you're sticking to."
The larger program explored the intersections of race, gender and discipline in public schools, and how policing gender normative behaviors disproportionally punishes adolescent girls of color and gender nonconforming youth.  The panel was comprised of:
The video below is from the full session.  It runs 1 hour 47 minutes.
Additional resources from the program can be found below:

 Schott Foundation Infographic

 Gender Lens Infographic