Leadership in philanthropy doesn't just happen on its own. It grows from practice, from growing your networks, and from learning alongside peers. 
Autumn is when Philanthropy New York's committees, networks and issue-based working groups again kick into high gear, and this is the time to let us know how you want to be involved.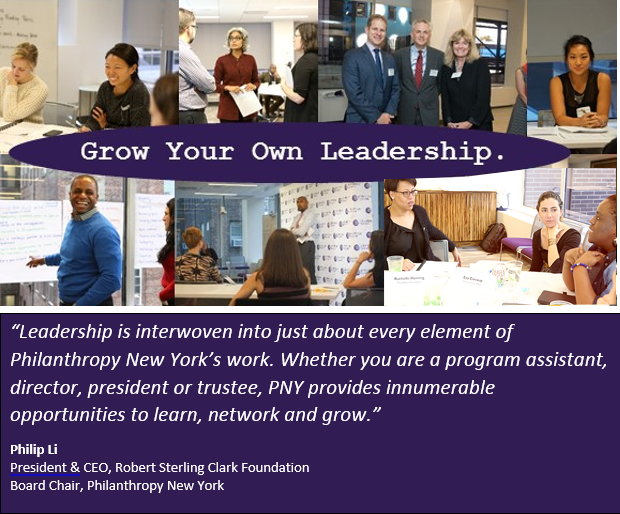 Join a Committees or Advisory Group:
One of the many ways our members take on leadership in the Philanthropy New York community is by serving on a board committee or advisory group. Committee members lead, recommend and develop policies that help us shape our organization. Advisory group members inform specific aspects of our programs, communications and resources. Email Leah Gervais to express interest.
Serve on a Steering Committees for an Issue-based Working Group:
Several of our issue-based working groups are led by member steering committees who work with PNY staff to develop programs and organize collaborative activities. 
Email Leah Gervais to join a steering committee or to get on the email invitation list for any of the groups.
Join a Professional Peer Network:
Our peer networks help members stay connected to colleagues in similar roles. Members stay abreast of current issues related to their work and share advice and offer support on topics that cover the full scope of their professional work.
Eeah Gervais  to join one of the following peer networks.
These additional professional interest groups are open only by invitation or application: CEOs, CFOs, COOs and Young Leaders Breakfast Club.
Regards,
Michael Remaley, Senior Vice President, Public Policy & Communications
Kristen Ruff, Vice President, Member Services