Wednesday, February 7, 2018
Dear Colleagues,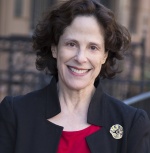 As we head into the second semester of PNY Core, we invite you to engage with your peers and a faculty of seasoned experts to strengthen your philanthropy core! 
What is the PNY Core? The PNY Core is a set of programs that builds the skills and knowledge that every philanthro

pic professional needs to be an effective grantmaker. 
Last fall we launched the 2017-2018 season with Philanthropy 101 and an addition to our Policy 101 Series, a three-day intensive training developed in partnership with the Advocacy Institute on how to increase campaign effectiveness in Albany and New York's City Hall.
We will be rounding out this semester with a final installment of Philanthropy 101, So You're Working for a F oundation... Power and Your New Community  on March 2, and the final day of  ESS (Essential Skills and Strategies in Grantmaking) series, an intensive course which guides newcomers through interactive sessions with their peers and is designed to build relationships and strengthen their understanding of effective grantmaking.
Thank you to all that participated in the first semester!
What's next?
Registration is now open for the 8 part  Financial Series which begins on February 22 and gives participants an opportunity to explore the spectrum of nonprofit finance. This year we've added a new session that focuses on the Form 990 and how to use that document to  have meaningful conversations with grantees.
And finally, the Legal Series continues on March 8th with Self-Dealing (Family Foundations & Family Offices a dive into conflict of interest and related party transaction rules for private foundations. We will be announcing upcoming dates for the second and third installments of the series in early spring.
To learn more about PNY Core, obtain up-to-date information on course offerings and dates, or to register for upcoming sessions, visit Philanthropy New York's Core homepage .
 
We are committed to offering sessions that meet your needs.   If there are other areas of programming that you think we should add to the PNY Core, please share your ideas with us.   As always, thank you for your ongoing support.
 
Best regards,
Ronna