Wednesday, February 8, 2017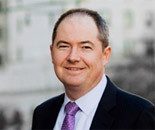 New Momentum in Youth Justice Reform
By Lukas Haynes, executive director of the David Rockefeller Fund, and Liz Ryan, co-founder of Youth First Initiative
As foundations continue to assess the changing political landscape for justice system reform at a federal, state, and local level, the David Rockefeller Fund has recently drawn inspiration from state and local reform advocates, such as Youth First Initiative's partners, in a variety of states. Their collective efforts provide real encouragement that recent gains at a state and local level can be deepened and extended to additional states and localities. Our goal here is to summarize some of the recent progress that too often takes place below the national media's radar.
In Virginia, for example, advocates launched the RISE for Youth campaign in 2015 to support community alternatives to youth incarceration. With a broad base of partners, RISE for Youth was able to accomplish several major wins, including a reduction in the length of stay guidelines for incarcerated youth in Virginia and a budget bill that would allow for funding from youth prison closures to be redirected to community-based alternatives to incarceration. The Annie E. Casey Foundation was critical in supporting the Virginia Department of Juvenile Justice on these efforts.
In Kansas, advocates also launched Kansans United for Youth Justice. KU4YJ was able to accomplish a major win by obtaining the passage of comprehensive juvenile justice reform legislation to reduce youth incarceration and invest in community-based alternatives to incarceration. The Pew Public Safety Performance Project was instrumental in helping the Kansas Department of Corrections with a task force on these efforts.
And finally, closer to home in New York, juvenile justice system leaders, advocates, families, and youth have spent more than a decade creating momentum for sweeping youth justice reform. This was kicked off by youth organizers who started a successful campaign in New York City to halt the expansion of youth jails in 2001. With the appointment of Commissioner Gladys Carrion in 2007, as head of New York's state juvenile justice system, advocates launched the "Empty Beds, Wasted Dollars" campaign to showcase how the state's youth prisons were ineffective and harmful.
From 2008 to 2012, advocates then saw the closure of twenty youth prisons! Through "Redirect New York" legislation in 2011, resources were invested in community-based alternatives to incarceration throughout the state. Following these reforms, the state of New York enacted the "Close to Home" legislation, giving New York City the authority to create and provide funding for a continuum of local juvenile justice programs including small, residential programs for adjudicated youth. While the David Rockefeller Fund has never provided earmarked funding for lobbying on this legislation or any of the efforts above, it joined fellow funders at the NY Youth Justice Initiative in supporting non-partisan research and technical support, as well as the community organizing and strategy that Youth First Initiative and other advocates do so well.
As result of Close to Home, all youth adjudicated in juvenile courts in New York City now remain in local programs and facilities close to their homes and families.
All of these efforts point to the prospect of far-reaching and transformative reforms in the way young people are treated by justice systems at all levels, with a focus on true rehabilitation, education, and lasting ties with their communities. We welcome comments on other places and advocates where you find encouraging progress and an ongoing dialogue with funders, from all sectors, interested in youth outcomes. To learn more and join these efforts via the NY Youth Justice Initiative, contact Marci McLendon.
Lukas Haynes is Executive Director of the David Rockefeller Fund, which is part of the NY Youth Justice Initiative. Liz Ryan is co-founder of Youth First Initiative, a national campaign to end youth incarceration and invest in community-based alternatives to incarceration.