Wednesday, March 16, 2016
More Informality, Please.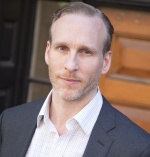 by Michael Hamill Remaley, SVP, Public Policy & Communications
This piece was originally published as the feature article of the March 2016 issue of the New York PhilanthroPost Policy Edition. 
Philanthropy loves its panel discussions. A panel is a great format for presenting information from experts and allowing our members to interact with those thought leaders from within and outside of our sector.  But Philanthropy New York members tell us that they also love when we create learning and networking sessions in other formats. 
I've been hearing from several of the issue-based working groups, such as our local affinity groups on education, health, women and girls and international grantmaking, that they highly value panel discussions, but they'd also like more opportunities to come together with fellow grantmakers for freewheeling discussions exploring challenges, successes and even, dare we say it, failures in their work.
One of our groups is doing just that later this month. The International Grantmakers Network is hosting a brown-bag lunch (that means bring our own lunch, kids!) on Tuesday, March 29 and invites all funders with an interest in international grantmaking to join the conversation. Registrants are being asked to submit their discussion topics ahead of the lunch, which will be facilitated by IGN co-chairs Hope Lyons of Rockefeller Brothers Fund and Yvonne Moore of Moore Philanthropy.
The IGN chose to hold this informal gathering in the week following a more formal program in PNY's legal series on international grantmaking. The informal lunch will be an excellent opportunity to pick up some of the themes from the panel discussion of the previous week and weave them into the conversation.  But lots of people are planning on attending only one or the other gathering, which is good, too.  We're all about giving our members the options that work best for them.
I've been hearing from many of our members that they would like to have more private discussions among member where they can talk candidly about failures and tough challenges in grantmaking. I've been jokingly referring to this as the "Bring out your dead!" series (Monty Python reference), in part because the conversations may show that it is too soon to call a failure a failure if you can learn from it ("I'm not dead yet!").
Ronna Brown wrote in her column this month that PNY is in the process of conducting a survey of our members seeking feedback on our programming. We're very much looking forward to getting formal feedback. But even if you're not one of the lucky ones taking the survey, you can always tell us about the range of programming you'd like to experience.
Especially if you are signed up to receive program invitations from one of our issue-based working groups and would like to suggest different types of formats for programs, please email me.