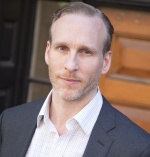 by Michael Hamill Remaley, SVP, Public Policy & Communications
This piece was originally published as the feature article for the May 2015 issue of the New York PhilanthroPost Policy Edition.
Long gone are the days when an organization could launch a website and then sit back for a few years before making any significant changes to it. Now, it's all about continuous improvements and this is one trend Philanthropy New York is definitely into. 
When we re-launched our website almost exactly a year ago, we took a big step forward in the sophistication of our information presentation and interaction with multiple audiences.  But we also knew that there were a whole bunch of online goals we wanted to meet in the future. For example, we knew that it would take a little longer (and some essential hiring) before we would get the weekly and daily versions of the New York PhilanthroPost up and running.  But we successfully launched the Weekly last October and the Daily last January, and now we're seeing subscribership rise among nonprofits, government and a general readership.  
Today, we are very excited to announce that we have vastly upgraded the scope and quality of information on local affinity groups and their activities, available from the
Issue-Based Working Groups
tab on the Public Policy menu of our site. Previously, we were only able to list basic information about the mission of the group and key contacts. Now, thanks to some sophisticated programming that draws in dynamic content from across our site, each page for groups focusing on arts, education, food systems, health, juvenile justice, women & girls, workforce development and children, youth & families includes:
Monthly updates on the activities of the group
Group leadership
Designated contact information
Group background description
Upcoming events
Recent past events
Recent Opinions & Insights pieces on the topic
Recent New York PhilanthroPost news items on the topic
Resources on the topic
Philanthropic staff changes in that issue area
Philanthropic jobs available in that issue area
It's a one-stop shop for all kinds of information about topics so many of our members care about!
And we're hardly done yet.  In March, we asked PNY members to tell us what issue areas they would like us to focus on as we expand the topics of our news aggregation. We are currently in the process of developing our systems to begin tracking and presenting news on the arts, economic security, community development, affordable housing & homelessness, corporate responsibility and immigration.
Stay tuned.  
And of course, that won't be the end either. We have lots of ideas and we're getting more suggestions from members every day.  
We welcome
those ideas as we fine tune our continuous loop of listening, creating and listening some more.