Thursday, February 22, 2018
Making the Most of Interesting Times – and Achieving the Global Goals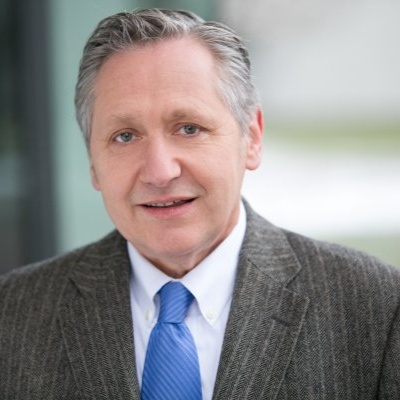 by Michael Bzdak Executive Director, Global Community Impact, Johnson & Johnson. This article was originally published by Business Fights Poverty on February 15, 2018.
As Robert Kennedy remarked in 1966, "Like it or not, we live in interesting times. They are times of danger and uncertainty; but they are also the most creative of any time in the history of mankind." For many of us, the first months of 2018 will go down in history as a similarly interesting time, and a turning point for those seeking to define the role of business in society. 
In January, Larry Fink, founder and CEO of the investment firm BlackRock wrote a letter to business leaders that sent shock waves through all sectors of society. Fink was quite clear in his observation that society is demanding that companies "serve a social purpose in addition to delivering a profitable performance."  The second shock wave came with the announcement from Amazon, Chase and Warren Buffet's company, Berkshire Hathaway, around a new approach to health coverage. This collaboration could result in new models for health care payment and delivery in the United States. Both examples provide a clear demonstration of the ways in which the private sector is a leading force in making the world a better place.
Fink's letter states clearly that profit cannot be a corporation's sole purpose. And this moment, two years into the era of the Sustainable Development Goals (SDGs), is the perfect time for the private sector to embrace large-scale collaboration and a shared sense of purpose. In the wake of the SDGs, industry, foundations, non-governmental organizations (NGOs), governments, universities and multi-laterals are being challenged to make commitments to the 17 SDGs. However, not all companies embrace the same motivations to join in public-private partnerships -- and collaborations can be very challenging endeavors.
This is where the NGO sector has an unprecedented opportunity.
In this early stage of SDG goal-setting, there is a strategic opportunity for NGOs to play the role of broker in developing partnerships and alliances aimed at the SDGs. Some are already showing the way forward for this kind of collaboration. Take for example, the Tropical Health & Education Trust (THET), a UK-based NGO, which developed "Principles of Partnership" to offer guidance to their health partnerships, sending a clear message to all partners on shared responsibility and accountability.
The new era of collaboration should move beyond a shared value mindset to new models of partnership, where each contributor plays an equal role in defining challenges, accepting risk and designing solutions with the greater goal of sustainable value creation. In the end, it is shared visions, respectful partnerships and bold goal-setting that will lead to creating transformative and lasting value for society.
How can organizations make an even bigger impact in their programming? There are four immediate opportunities to accelerate SDG progress through partnerships.
First, there is a clear need for agreed-upon principles of engagement for large-scale and formal collaborations. THET's Principles of Partnership are a great step forward and a possible model.
Second, assuming that each partnership has measurable goals, there is a critical opportunity to develop a tracking and reporting mechanism where all partners and partnerships can credibly report progress. The SDG Philanthropy Platform, which is led by The Foundation Center, United Nations Development Programme (UNDP)and Rockefeller Philanthropy Advisors offers one promising approach for using data as a driver for philanthropic investment and to promote accountability among funders.
Third, as the Business and Sustainable Development Commission points out, there are a multitude of business opportunities in companies working toward achieving the SDGs. Corporate venture capital funds, for example, have been hailed as a new and effective way for both large and small companies to engage in social investment. Entrepreneur John Elkington claims that a "better alignment between their venture capital operations and the 'strong' version of the sustainability agenda would produce benefits many orders of magnitude greater than anything they are likely to do under the citizenship, CSR or shared value banners alone." Similarly, Clearly So, a new breed of investment bank that helps to connect social enterprises to impact investors, advocates that the financial system can be a powerful force for good.
Finally, recognizing the value of employee engagement, IMPACT 2030, a global, private sector-led collaboration to mobilize employee volunteers in support of the SDGs, was founded to advance this element of social responsibility. Their ambitious agenda, created in response to a UN Resolution, includes the development of open-source measurement frameworks, benchmarks and reports on how volunteer efforts impact the SDGs. As the practice of human resources becomes more closely aligned to CSR in terms of recruitment, retention and professional development, there is tremendous opportunity for private sector employees to accelerate progress toward the Global Goals.
At the very least, financial incentives may bring more companies to the table, but as we look ahead to the rest of 2018, there's an opportunity to make these times more than interesting. Let's make them the most revolutionary – for both business and for society.
Michael Bzdak manages employee engagement at Johnson & Johnson including efforts to support K-12 education. He is also the author of "The Collaboration Challenge: Global Partnerships to Achieve Global Goals" available in the January issue of World Health and Population. You can learn more about Johnson & Johnson commitments to the SDGs here.