Lessons on Movement Building
By Javier Valdés, Co-Executive Director, Make the Road New York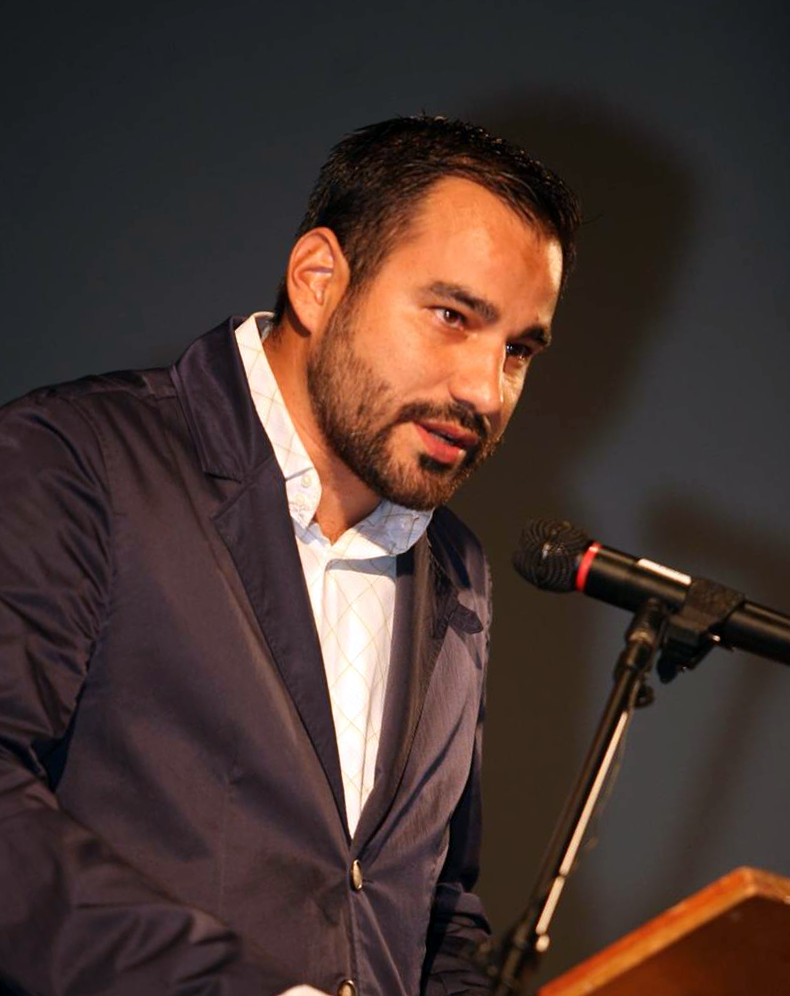 Earlier this month, I had the privilege of participating in an extremely timely panel discussion at Philanthropy New York's 39th Annual Meeting, "Organizing is Everything: Race, Gender and Cross-Movement Building."
The organizers of the panel probably didn't realize just how timely it would be.  The week of the meeting, the crisis of family separation at the US southern border was heating up. In the days that followed, the inhumanity of the US immigration system was exposed with searing images and recordings. And then the Supreme Court issued a decision upholding Trump's Muslim Ban.
In light of all this, I wanted to share some thoughts about how we can build stronger movements. More than ever, it seems our lives depend on this.
In May, right before the images of children being ripped from their parents shocked the country, Roxsana Hernández died in ICE custody after fleeing transphobic violence and discrimination in her native Honduras. Around the same time, Claudia Gómez González, a young woman from Guatemala, was shot dead by Customs and Border Patrol. 
My organization, Make the Road New York, and our allies responded, demanding justice for these women. Their horrific deaths, like countless injustices that came before, made it crystal clear that we need a movement that insists on the humanity of all of us. That means an immigrant rights movement that is also pro-transgender, pro-woman, pro-Black and pro-worker. We can't allow our communities to be pitted against each other. We must support each other's movements, unapologetically and boldly. 
Make the Road works with a vibrant translatina community in Queens, and, this year, we are expanding to work with TGNCIQ community members of color to other boroughs. (TGNCIQ stands for transgender, gender non-conforming, intersex and queer.)  We are not exclusively a TGNCIQ organization: the majority of our members are cis-gender. But TGNCIQ members shape our organizational priorities, including the tone and focus of our immigrant rights work and our school-to-prison pipeline work. This is one way that we work to build social justice campaigns that are broad and inclusive.
Another example of broad movement-building: Last summer, when the announcement of the end of DACA hit, dozens of Make the Road's DACAmented members and staff stepped forward to share their stories publicly and insist on a policy solution to help all immigrants, not just themselves.  At great personal risk, they spoke to reporters, wrote op-eds for newspapers, and led mobilizations of thousands through the streets of New York and Washington, DC.
This was one of the most inspiring moments in my 20 years in this field. These young people refused to accept a DREAM Act that would provide a path to citizenship for them if it meant enforcement crack-downs on other immigrants. Most of them had come to our organization as high school students; now they were leading a movement.
It was a powerful reminder of the importance of grassroots leaders. We would not have made such impact without their bravery and power.  Make the Road and our allies followed the youth, uniting behind a demand for a "clean" DREAM Act – a path to citizenship for young immigrants without additional resources for enforcement.
As a result, we were able to shape the national debate and win important state- and city-level policies that limit ICE's reach into New York.  Across the river, Make the Road New Jersey and allies won a state law that expands access to higher education for immigrant students – a huge victory years in the making. We did not win a clean US DREAM Act this year, but we are stronger and more determined than ever. And this is an important moment to seize: Never before has the brutality of our immigration system been so apparent to so many.
Funders can draw two lessons from this experience:
First, development of grassroots community leaders is critical for building strong, bold movements. We at Make the Road are working to expand our leadership programs to reach more community members at more levels. We aim to reach 6,000 community members a year with training by 2022. This is a huge undertaking but we know it will strengthen our institution and build more effective movements.
Second, general operating funding is the best type of support for movement building groups.  It allows us to act quickly and thoughtfully, and – as in the case of the DREAM Act fight -- to work for long-term victories that might take years to achieve.   General operating support, along with plenty of volunteer time, helped us jump into action when the first Muslim Ban hit, working with many allies to bring thousands to JFK Airport and helping to spark protests across the US. (And it's supporting us now -- as I write this, we're mobilizing in response to the Supreme Court decision upholding the Ban.)
Now more than ever we need to build movements that think big and take leadership from the grassroots. Funders must be partners in this.