Tuesday, November 22, 2016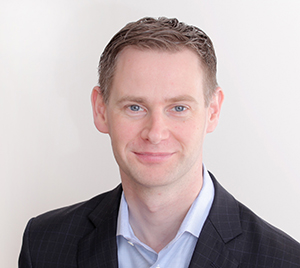 Invest in Your Brand Endowment for Exponential Returns
By Neill Coleman, Vice President, Global Communications at The Rockefeller Foundation and President of the Board of the Stonewall Community Foundation
When aspiring to create change, most foundations consider the scale of their potential impact through the lens of their financial health and the strength of their endowment. That's a good place to start, but if it is the only place you look, you are missing a big opportunity. That's because there is another endowment you should consider: your brand endowment.
What is a brand endowment?  It's your organization's bank of influence, comprised of your name, reputation, networks, connections and convening power. You don't even need a financial endowment to have a brand endowment, but for those philanthropies that do, it allows them to magnify the impact of their grant-making.
So how can you make best use of your brand endowment?  Consider three "accounts" within your brand endowment that you might wish to draw upon.
First, deploy the brand of your people. Your team brings expertise, connections and their own personal brands for you to leverage. For example, this spring The Rockefeller Foundation launched a new campaign, 100x25, setting a goal of 100 women CEOs of Fortune 500 companies by the year 2025. Currently only 21 of the Fortune 500 companies are headed by women and we believe that more women in leadership will lead to more inclusive workplaces and better performance for companies. In the video to launch the campaign we deployed our president, Judith Rodin, and leveraged her personal story as a pioneering woman (the first woman to lead an Ivy League university and the first woman to head The Rockefeller Foundation) to advance the case for gender equity in the workplace.
Second, deploy the brand of your work. The impact you are already making provides a powerful case for why key business, political and opinion leaders – or other funders - should collaborate with you, and even change their behavior or policies.  For example, as part of the US Department of Housing and Urban Development's National Disaster Resilience Competition, The Rockefeller Foundation supported a series of resilience academies to help localities all across the US submit better applications to access part of $1 billion HUD made available to communities hit by disasters. Rockefeller made grants to run the academies, but we were also able to increase the attendance and seniority of officials at the academies by leveraging the Foundation's reputation for being a leader in the field of resilience for more than 10 years. 
Third, deploy the brand of the organization. For example the Stonewall Community Foundation, which supports the LGBTQ community through financial and capacity support for non-profits, has leveraged the historical association and cultural pride of the Stonewall name, especially during LGBTQ Pride season. Corporate partners in particular see the value of supporting an organization called Stonewall that lifts up LGBTQ-focused organizations as these businesses seek to engage LGBTQ customers during Pride month. For Stonewall these partners include Levi Strauss & Co. Amex and Mack Weldon. Together, these collaborations have boosted Stonewall's brand, media presence and public exposure and supported the foundation's operations, national grants portfolio, and educational programming.
While you are drawing on these "accounts" to leverage more impact, you must also be investing and building your brand endowment. This requires a smart communications strategy that takes credit for successes, something that can sometimes feel uncomfortable in philanthropy.  But the value of a brand endowment makes the case for doing so (assuming there are not other good strategic reasons for a lower-profile). You should manage and grow your brand endowment just as you would a financial endowment. If you do, you will have a rich resource of additional leverage to significantly increase your impact. That increased impact can further build your brand endowment exponentially.