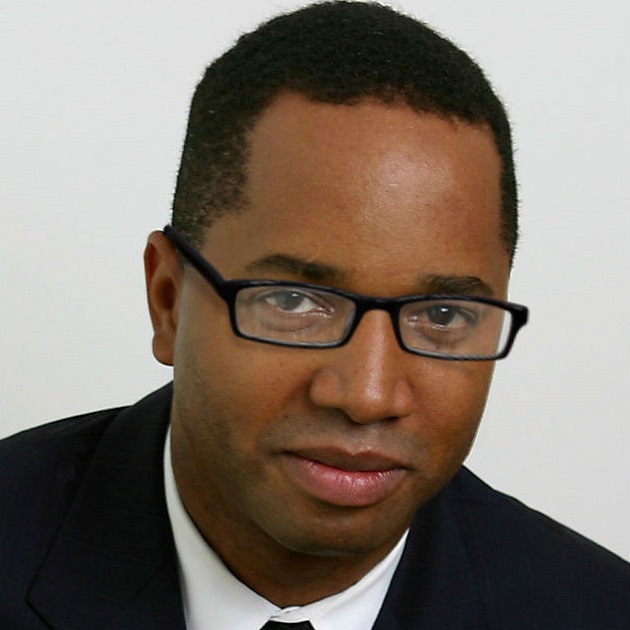 by Brian Byrd, Program Officer, New York State Health Foundation
Every day, at every hour, billions of people go online for information. In fact, the Internet has become the first place that millions of Americans go to learn about specific health conditions, problems, and treatment options. According to a
report from the Pew Research Center
, one in three Americans have used the Internet to try to diagnose a medical condition, and 72 percent of Internet users have looked more generally for health information online within the past year.
Surprisingly, Wikipedia is increasingly consulted by doctors and other health care providers, sometimes to get a quick take on an issue or as a springboard to additional sources in the footnotes. A report by the
IMS Institute for Healthcare Informatics
found that 50 percent of doctors surveyed reported using Wikipedia for information on specific conditions!
Recognizing Wikipedia's growing dominance as a health information resource, the
New York State Health Foundation
funded a two-year collaboration between Consumers Union and New York State medical schools to launch the Wikipedia Medical School Project, a pilot that uses medical students as fact checkers and editors to improve the quality and accuracy of Wikipedia's health information. The Wikipedia education model for classroom assignments has been widely used in undergraduate college education. A pilot of the Wikipedia Education Program found that
72 percent of students preferred a Wikipedia-based assignment to a traditional one
. Students indicated that they were excited to complete assignments that are useful, rather than an assignment that only their professor would read. What students found particularly engaging was Wikipedia's editing process, which is based on a unique peer-production and editorial-review system. Every fact and statement on Wikipedia must be supported by an authoritative source, or it 
can be challenged and removed by other "wikipedians"—volunteers who edit Wikipedia.
And this belief in Wikipedia's potential as an educational tool now extends beyond undergraduate school. In 2013, the University of California, San Francisco (UCSF) became the first medical school in the United States to offer credit for editing Wikipedia content.
Because there are literally thousands of health articles contained in Wikipedia, a slightly narrower focus was needed for the purposes of a pilot that the New York State Health Foundation could support. One area that seemed ripe for attention—and with high impact potential—is the overuse of certain medical procedures.
Concerns about the volume of unnecessary tests and procedures led
Consumers Union
to participate in the
Choosing Wisely
initiative of the
ABIM Foundation
. Providing evidence-based recommendations about appropriate use of medical care can help reduce wasteful and potentially harmful overuse of medical test and treatments. By improving the quality of a targeted list of health articles—in this instance, those that correspond to
Choosing Wisely appropriate-use lists
—this project could make important edits to articles that directly affect patient and provider information needs.
There are two compelling factors that made Consumers Union, to which the
New York State Health Foundation awarded a $176,670 grant
, uniquely qualified to undertake this project. First, as a result of the Choosing Wisely campaign, the organization has relationships with numerous medical societies, making the focus of the Wikipedia project relevant and appropriate to a range of specialty areas in medical education.
Second, Consumers Union has an experienced, dedicated staff member to lead the Wikipedia project. This "Wikipedian-in-Residence" will make presentations and organize workshops and class trainings at New York medical schools to facilitate the editing of relevant Wikipedia articles, either as class assignments or campus activities.
Medical school faculty will be able to assign students to carry out collaborative class projects to jointly edit Wikipedia articles on high-priority topics of relevance to health in New York State, including medical care overuse and guidelines for appropriate care. Medical students will gain experience from the process of researching, submitting, and publishing articles, and by reviewing and critiquing each others' work.
The first year of the project will be dedicated to enlisting medical schools, with a minimum of five medical schools across New York State expected to participate. In the second year, an additional eight New York medical schools are expected to be engaged in the project. Project activities, directed by Consumers Union, will include
 
Encouraging medical schools to formally adopt the program in one or more classes;

Holding regular trainings, seminars, and edit-a-thons, in which medical students will gather to edit articles together;

Developing and distributing training materials, including instructional guides for Wikipedia editing that are geared toward medical schools. All materials will be available online and broadly reusable by new partners and collaborators;

Facilitating peer learning and training through conference calls, webinars, mini-conferences, and meetings as more medical schools join the program;

Convening a conference on online medical information and appropriate use of medical care, in partnership with a medical school and other organizations concerned with evidence-based care.
Because of the New York State Health Foundation's
mission
to improve the health of all New Yorkers, the project had to have a New York State focus. Consumers Union will consult a variety of sources and advisers to develop a prioritized list of health issues affecting New York State. The project will then create articles about these topics, if necessary, and improve the quality of existing articles. Wikipedia will categorize them as high-priority issues related to health in New York State so that they are accessible via a state-specific search function.
When Consumers Union first approached us about its Wikipedia project, it was met, frankly, with a fair amount of skepticism. Many of us had a hard time believing patients and providers use—let alone trust—Wikipedia for information that could potentially have life-or-death consequences. But research, coupled with the website's overwhelming numbers of page visits, compelled us to accept and respect Wikipedia's emergent role as a major health resource.