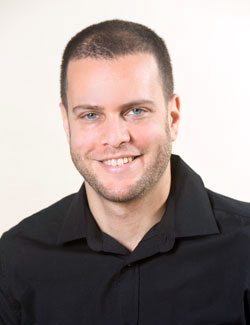 by Adam Liebowitz, Food and Environment Program Officer, North Star Fund
It is hurricane season again, and we recently marked the second anniversary of Hurricane Sandy hitting the New York region, bringing enormous devastation and chaos in its wake. Have we learned the lessons that the storm and its aftermath brought?
For residents in the Rockaways, Sandy is still very much alive. Joseph McKellar, Executive Director of
Faith in New York
, shared the story of Aracelis and Erik Cabreras who both immigrated to the United States as young people, found work, and put their savings into purchasing a home in Far Rockaway--one of the last affordable neighborhoods in New York City--only to have it completely destroyed in the storm.
Life after Sandy has not been easy. After receiving $61,000 in flood insurance support, the Cabreras paid the contractor in advance, only to have the contractor disappear before completing the work. The Cabreras are still waiting to see support from the city's Build it Back program, which is designed to help families like theirs rebuild their homes.
Lisa Cowan, who authored our report and is the former board chair of the Red Hook Initiative, shared her experience as a first-hand witness to the chaos that unfolded in the days after Sandy. Cowan worked around the clock to get resources to vulnerable families in Red Hook in the absence of government assistance.
Lijia Guallpa, Executive Director of the
Worker's Justice Project
, organized day laborers who jumped into rebuilding efforts in the days after the storm. Fielding calls from homeowners who were desperate for help and had electric lines in flood basements, Guallpa explained, "A more resilient New York City means a trained workforce of immigrant workers and day laborers, who live in or near the affected neighborhoods. But we also need systems in place to train workers on safety precautions, we need funding for infrastructure."  
Council Member Mark Treyger, who also serves as the Chair of the Committee on Recovery and Resiliency, spoke passionately about the impact of Hurricane Sandy on his community in Bensonhurst, Brooklyn. Though schools were telling families that everything was back to normal, Treyger noted that students were not showing up.  "If it wasn't for community organizations and houses of worship," Treyger expressed, "more people would have died."  
Charged with the job of preparing the city's infrastructure and neighborhoods for the next storm, Daniel Zarrilli, Director of the Mayor's Office of Recovery and Resiliency, expressed that training every day New Yorkers will be a key component to managing the impacts of climate change. 
Hugh Hogan, Executive Director of North Star Fund, concluded that there needs to more coordination around disaster preparedness. "We are operating as sectors, not as a city. The new administration is willing to keep their doors open. But we, the philanthropic community, community-based organizations, city agencies, need to spend more time together. We need to think regionally and we need to think strategically if we are going to build our resiliency." 
The philanthropic community can support these networks of community resilience in regular times and during times of distress, to build strong and healthy neighborhoods where we can all thrive.  A more prepared and equipped CBO network, together with a more organized and connected governmental response, will greatly improve our ability to handle the next storm.