Tuesday, February 27, 2018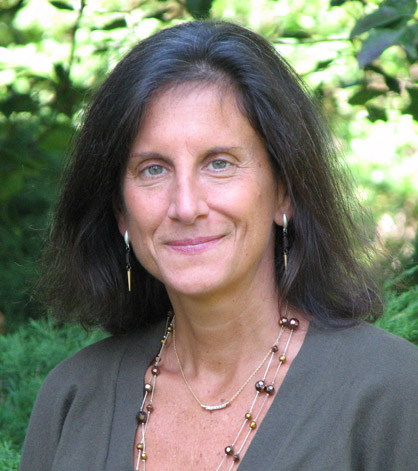 How to Win the Lottery
by Susan Olivo, Executive Director, Reader's Digest Partners for Sight Foundation
That's what my colleague suggested that I title this short piece – because if I gave it a title more descriptive of its actual purpose – to encourage people to attend the disability and inclusion program at PNY on March 6 -- many people would dismiss the invitation thinking "this does not pertain to me."
Au contraire!  (I knew my undergraduate French major would come in handy one of these days.)
As philanthropists, we envision communities that value and support people in all their diverse manifestations.  We promote equality of opportunity and equitable outcomes.  Yet, when we talk about diversity and inclusive philanthropy, we often mention disability at the very end of a long list – if it gets mentioned at all.
However, it can effectively be argued that disability inclusive grantmaking is a "value proposition."  With few exceptions, we want to see our funding dollars benefit the greatest number of people. Adding a disability lens to our grantmaking enriches and expands the good work we already do. It respects the diversity that disability brings as an everyday part of the human experience, and it expands the reach and impact of our grant dollars.
Many of us who work full time in this sphere prefer to think of it not as "disability funding," but rather putting the emphasis on "accessibility."  In truth, we're not "funding a disability," we're working to break down barriers and improve access.
One of my colleagues on the Committee for Equitable and Inclusive Philanthropy stated that "if we solve for disability, we solve for inequity." Impairments become less disabling if barriers to inclusion are removed. And very often, when we break down a barrier for people with disabilities, it is often society at large that benefits.  Remember the "curb cut effect"?   Not to mention the multi-billion dollar audio book industry, which had its origins in the "Talking Book" program for injured WWI veterans. 
Join us on Tuesday, March 6, for the "Making Inclusion More Inclusive" program. Take part in an interactive discussion about what inclusive philanthropy (with a disability lens) looks like in funding for the arts, education, services for the aged, clean water initiatives, emergency preparedness, and more.  We'll learn about public media's exciting developments in inclusive gaming for children, and we've also got a "hands-on" segment where we'll put our new "inclusion skills" to work. And, of course, we'll talk about ways to get our grantees on board.  
Until then, Merci et à bientôt!