Wednesday, October 7, 2015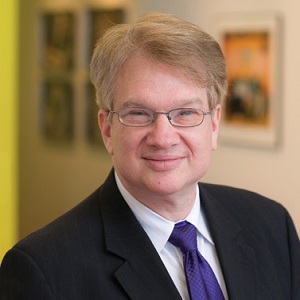 by Rick Luftglass, Executive Director, Laurie M. Tisch Illumination Fund
William Nunez, a second-year student at Hostos Community College, has had a long-standing interest in nutrition, and was conscious of health issues because of diabetes in his family. I met William during a recent visit to the College, where the Laurie M. Tisch Illumination Fund is supporting the start-up of a new Food Studies program. Although he is a theater major, he was intrigued when he heard about the new program, and he wanted to be a part of the pilot class. 
Devon Jordan simply had to earn credits for the semester. He told me that he saw a food studies class in the catalog. Maybe it would be interesting. Or maybe it would be a good "gut course." (Spoiler alert: It was the former.)
The class is part of a new interdisciplinary food studies program – the first in the US at a community college. The food studies program links higher education with economic and workforce development and public health in the Bronx. It has been getting a lot of buzz, with coverage in the
New York Times
,
The Atlantic
, and, of course,
PhilanthroPost
. 
The program was two years in the making, and last month, the first official class of students enrolled.
William and Devon typify the students participating in the new associate degree program. According to Academic Dean Felix Cardona, "some students came to the pilot course with an innate interest – something from their background, or it's something they care about – but the class transforms their own understanding of issues in their community, and their role and sense of agency." Others, like Devon, just "come to the class because they're curious, but it gets them excited, interested and involved." The pilot class proved to be a wake-up call for Devon and his classmates. The students were suddenly exposed to food access issues, health disparities, hunger, social justice, and community activism.
Hostos is not your typical college. It's the product of community activism. In the 1960s, local Hispanic leaders advocated for the creation of a college to meet the needs of the South Bronx. When new programs are created, they are in response to community needs and are developed in collaboration with faculty, students, and community stakeholders. Such was the case with the Food Studies Program.
Our work at the Laurie M. Tisch Illumination Fund includes a significant portfolio addressing food issues in New York City, with a particular focus on disparities that affect high-poverty neighborhoods.  We're supporting City Harvest's Healthy Neighborhoods Initiative and the Local Initiative Support Corporation's (LISC) Communities for Healthy Food NYC.  
Hostos is located in the poorest Congressional District in the country – number 435 out of 435 – and according to the Robert Wood Johnson Foundation's annual County Health Rankings, the Bronx's health indicators place it dead last among the 62 counties in New York. 
The food insecurity rate – which indicates a household's lack of money to buy adequate nutritious food – is about 37%, which is more than double the New York City average. Rates of obesity are also disproportionately high, and rates of diabetes are through the roof – nearly twice the national average. 
Of course, the statistics, as dramatic as they are, tell only a part of the story. It's the human toll of these disparities that concerns the students most. These issues affect family, friends and neighbors. Many of their families are on SNAP (food stamps) and a significant number rely on an on-campus food pantry. A third are supporting children.
As one student noted in an essay, "this was indeed very personal for me."
According to the article in The Atlantic:
"Food insecurity is inherently racialized. African-American and Hispanic families in the US, regardless of geography, are twice as likely to experience food insecurity as their non-Hispanic white counterparts. Of the roughly 7,000 students at Hostos, 60% are Latino and 22% are African-American. Nearly 80% of Hostos students live in households with less than $30,000 of income per year. "
Walk or drive around Hostos, and you'll see that the neighborhood is indeed what's often called a "food desert." There are plenty of fast food restaurants and corner stores with few healthy options. 
Mark Bonilla, another student in a pilot course, reported "I never knew that what we eat can greatly depend on what is available around us. Since many poor people don't have a means for transportation, they simply eat what's close by. Unfortunately for them, more often than not it's processed foods."
That's starting to change, though, thanks to programs like the City Department of Health's Shop Healthy Program and City Harvest's Healthy Corner Stores initiative. There are also NYC Green Carts nearby, as well as a new farmers market run by GrowNYC.
Health disparities, hunger and poverty are inevitably intertwined, and Hostos offers opportunities to break the cycle. Joel Berg, Executive Director of the NYC Coalition Against Hunger, affirms that "living-wage jobs and education are the best tools in combating poverty.'
The Food Studies Program provides new career possibilities in the food sector, which is robust and growing in the Bronx and across the City. 
The Hunts Point wholesale market, the world's largest food distribution hub, is nearby. It spans 329 acres, hosting more than 150 wholesalers and employing approximately 3,000 people. The market serves as the conduit for an enormous amount of the city's meat and fish, and about 60% of the produce sold in New York City goes through Hunts Point. It's no exaggeration to say that Hunts Point feeds New York. 
In addition, Fresh Direct is relocating to the Bronx, adding 1,000 new jobs, and Fairway is setting up a new operations center and bakery.
Crain's New York Business
reports that "the borough has become a magnet for food businesses, which is helping to boost growth and economic development." 
The students learn about food systems and employment in the food sector, and the program includes extensive workplace internship experiences as well as service learning opportunities. According to Odalys Díaz Piñeiro, the director of special projects when the program was developed, the Hostos program is "specifically designed to equip individuals living in neighborhoods most negatively impacted by failures in food system policies and practices with the requisite knowledge base, certifications, and work-based experiences necessary to launch careers within the food sector."
Part of the assessment to establish the viability of the program, and stick to Hostos' workforce development mission, included interviews with NYC-based food market wholesalers, distributors, manufacturers, and retailers, many of whom are located in the Hunts Point Distribution zone. "They shared critical insight with us about skills needs of the workforce of the future that matched up with the degree tracks and course strategies we were developing, in areas such as food safety, logistics, and warehouse management," says Karen Karp, President of Karen Karp & Partners, which conducted the research and prepared the program strategy.  "These business owners also expressed interest in sending their current staff to improve their knowledge and skills about food via certificate programs."
Perhaps only a small subset of Hostos students will pursue careers in food-related businesses. Should they do so, they'll be well positioned. Additionally, Hostos has long had other nursing, community health, aging, early childhood education, and business programs in which knowledge of food and nutrition will enhance the graduates' employability and earnings potential.
For other students, the program offers a liberal arts and sciences grounding for when they go on to four-year colleges. Students take a foundational course, and then can choose from four tracks: food policy, social issues and food, health and nutrition, and environment and sustainability. Other core courses include expository writing, probability and statistics, and the botany of food.
Community colleges are incredibly important gateways to careers, yet are off the radar for many funders. They don't have wealthy alumni, and they don't have endowments. I applaud Philanthropy New York members the New York Community Trust, the Ford Foundation, Citibank and the J.P. Morgan Chase Foundation, for their foresight in investing in Hostos programs.
The Illumination Fund is viewing the Hostos program through a healthy food, neighborhood economic opportunity, and workforce development lens.  Hostos's role as an anchor institution in the borough with the highest need for jobs and healthier food options puts them in a unique position. And while the neighborhood's challenges are severe, Hostos can also take advantage of the economic opportunities and the wave of interest in food. 
According to Piñeiro, "we will become a pipeline of graduates who are primarily Latino, African-American, and individuals currently impacted by inequities in the system who will now have a voice at the table."