Five Reasons to #PressforProgress and Develop More Female Health Leaders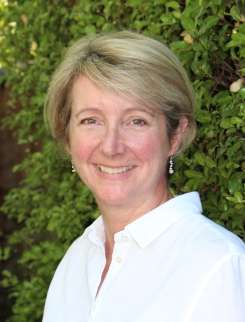 By Lauren Moore, Vice President, Global Community Impact, Johnson & Johnson. This article was originally published on March 7, 2018, by Global Daily.
Women are agents of change. While there has been a great deal of progress in creating opportunities for women in the health workforce, there is still much more to do to ensure equity and parity for female health workers globally. Mentorship, training and leadership development for women all around the world are proven practices to build a strong health workforce, and are urgently needed.  
With the right attention and focus, together, we can create opportunities for women to lead in a field that is largely dominated by women. On International Women's Day, we must #PressforProgress to have more women in the health workforce. Here are five reasons why.
Women and girls are at the heart of sustainable development. And by creating enabling environments where they are truly empowered to make decisions and lead, we can flip the status quo for the millions of women already serving in the health workforce, and change the trajectory of human health for generations to come. 
All of us—men and women alike—must commit to recognize, celebrate and mentor emerging women leaders as they set out to become change makers in their communities and for our world.