Wednesday, April 19, 2017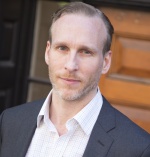 Every Funder Has a Stake in This
by Michael Hamill Remaley, SVP, Public Policy & Communications
This piece was originally published as the feature article of the April 2017 New York PhilanthroPost Policy Edition
Philanthropy New York's Annual Meeting Committee started debating the potential themes for our 2017 gathering way back in summer of 2016, and by early Fall had settled on three distinct themes that we might pursue, all having to do with America's civic life:
Addressing racial, political and class divides.
Democracy, elections and access to power.
Media's role in ensuring democratic ideals.
Well before Election Day, the committee was laser-focused on our nation's civic infrastructure, which arguably needs even more attention than our crumbling highways and bridges. Regardless of the election outcome, they were determined to bring our philanthropic community together to begin to focus on the best ways to leverage our resources to increase access to voting, deepen public engagement on the issues that communities care about most and improve the quality and reliability of information available to people so that they are motivated and truly informed.
So, we are thrilled that our 38th Annual Meeting on "The Power of Participation" will include big name stars like MSNBC host Chris Hayes, New York Times Editorial Director, Books, Radhika Jones, CNN Contributor Bakari Sellers and Democracy Now! host Amy Goodman.  And,  we are just as excited to have an opportunity with our members to jumpstart a bigger conversation about just how much we can do to build democratic functioning in today's environment. 
Some of the pieces of this half-day convening are still in development, but you will see on the event page that the day will function as a substantial grounding in the key leverage points where funders can make crucial connections to work that is rebuilding civil society.
REGISTER NOW: PNY 38th Annual Meeting: The Power of Participation
The June 16 convening, will focus on questions including:
What are the barriers to greater public participation and access to voting?
Which types of reforms or initiatives would bring the greatest numbers of people into civic life?
How can we center race and gender in realistic conversations about the state of our democracy?
How do people get their information today and how do they come to trust their sources?
Given the great challenges in the areas of access, engagement and information reliability, should funders be looking for "high-value" solutions that cut across all three or bet on ones that may effectively drive deeply into one particular strategy?
These are not questions for "funders of civic engagement." They are, in fact, questions every type of funder can integrate into their work.  These questions are meant to be woven into effective grantmaking of every stripe and programmatic focus. 
When we sent out a save-the-date for the Annual Meeting last week, the impressive early RSVPs told us that our members are embracing this philanthropic focus on the existential imperatives surrounding public participation in our democracy.  . If you haven't reserved your seat yet, you still have time.  But I wouldn't wait. 
PNY's Annual Meeting has grown tremendously in recent years – both in popularity and its influence on work that we pursue in the year that follows. This is every member's opportunity to join in the start of a conversation that will expand and take on more weight in 2017 and 2018. 
There has never been a better time to consider your own organization's relationship to the democratic system that makes philanthropy possible.  We hope you will join us on June 16.