Friday, September 5, 2014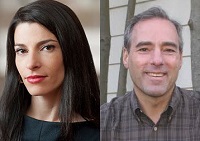 By Rachel Leifer, Program Officer, Helmsley Charitable Trust and Denis Udall, Program Officer, Hewlett Foundation
But as states across the country implement the
Common Core State Standards
, educators have a tremendous opportunity to adopt newer, higher-quality teaching materials. And luckily, a nascent marketplace for instructional materials that rewards quality and alignment to the standards is finally emerging, thanks to the work of states and districts that are investing in developing and evaluating materials publically.
These states and districts are introducing some badly needed incentives for improvement to the developers of instructional content. As Louisiana State Superintendent John White explained, "Some publishers have sat out this shift [to Common Core], because they can just rely on their salespeople's relationships [with state and district purchasers]." Now, however, publishers are increasingly competing on quality and cost, just as suppliers in any well-functioning market should.
A vibrant national market for materials that emphasizes quality could drive much-needed competition among textbook publishers. But without philanthropy's help, this marketplace may struggle to overcome entrenched publisher relationships and other obstacles.
We believe philanthropy can help strengthen this market in three ways:
Philanthropy can support efforts by teachers and school districts to create and identify strong materials.


Creating and reviewing materials are unique skills that require training and practice. Created by national education nonprofits 

Student Achievement Partners

 and 

Achieve

, tools such as the 

IMET

 and 

EQuIP

 rubrics for evaluating the extent to which instructional materials are aligned to the Common Core can inform these efforts, but they are not in themselves sufficient. Philanthropy could help translate these tools into effective practice by:




   

Supporting materials assessment training, using or adapting tools like IMET and EQuIP: Targeted training efforts can help spread basic familiarity with what makes materials high quality, and could be especially useful for teachers who are creating or looking for supplementary materials. Moreover, exposure to these rubrics is an efficient way to deepen educators' understanding of the Common Core. Geographically focused funders might find this training a cost-effective way to support local teachers' professional learning while ensuring that schools have strong materials.

Developing guides and open educational resources to help teachers supplement textbooks with known weaknesses: Many teachers will be stuck with subpar materials until their districts' next textbook purchase (in most cases, it is districts—not states—making these decisions). Grantmakers could help districts and states openly license materials they create so that they are freely available to all for use and re-use, and create open materials that supplement weaknesses in textbooks they have already purchased.


 

Philanthropy can encourage more consistency and transparency in materials assessments.




A strong sense of what defines high-quality curricula is crucial to helping states and districts make informed decisions. If the field can become more consistent in its quality ratings, publishers will hear a clearer message and have greater incentives to improve their products. Possible specific investments in this area include:

   

Funding efforts to create and share nationally credible assessments of curricula: For example, EdReports.org, an educator-led effort initiated in response to overwhelming demand for guidance in navigating the textbook marketplace, will launch in late 2014 with an initial set of "Consumer Reports"-style reviews of full-year curriculum options, initially in mathematics and expanding to English language arts. Highly trained, outstanding educators will conduct these reviews, and the education community at large can access them free of cost.
Testing the effectiveness of Common Core-aligned materials

: While finding materials aligned to the standards is the best near-term path to realizing the Common Core's promise, directly assessing these materials' effects on student achievement will ensure that alignment ratings are a meaningful guide to quality over time.




 

Philanthropy can help innovative new products compete effectively.


Most foundations have little interest in whether schools use textbooks from traditional publishers or nonprofit startups, as long as schools have a wealth of high-quality materials to choose from and publishers continue to innovate. Unfortunately, some curriculum decisions today are not meritocratic; rather, they are the result of long-standing relationships between publishers and purchasers. This reality makes it difficult for innovators to break in. On this front, philanthropy can:




   

Build a professional sales force to promote materials endorsed by trusted third parties: Philanthropy could provide capital to help innovative, high-quality publishers launch marketing efforts, or even incubate a new organization to support the best products. It could encourage the use of materials endorsed by a credible third party (for example, EdReports.org) by tracking purchasing schedules, developing relationships with textbook purchasers, and learning purchasing processes.
Help nonprofit publishers develop recurring revenue sources: Some people familiar with nonprofit publishers think that many districts using their free materials would pay for services such as printing and binding with customized branding, and perhaps for changes to some of the lessons. Short-term investments may help nonprofit publishers build these revenue streams.
Thanks to the widespread adoption of the Common Core standards, a marketplace for instructional materials that rewards quality and innovation is in sight. Philanthropy should help that market establish itself so that students across the country have access to the best materials available. Our foundations are exploring these opportunities, and we welcome partners in the effort.
Rachel Leifer (@HelmsleyEDU) is a program officer in the Helmsley Charitable Trust's Education Program. Previously, she led grantmaking at the Louisiana Endowment for the Humanities, reported on education in New York and Mississippi, and was a teacher in Washington, DC.
Denis Udall (@HFUdall) is a program officer in the Hewlett Foundation's Education Program. He has three decades of experience as a practitioner and grantmaker in education, including at the Walter S. Johnson Foundation in California and Outward Bound USA, where he helped launch Expeditionary Learning (a nonprofit publisher mentioned in the article).