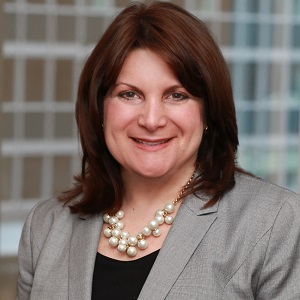 by Brandee McHale, President, Citi Foundation
A little more than a year ago we set off on a journey to provide 100,000 low-income youth in the United States with opportunities that would inspire them to believe in themselves and their future. The social and economic cost of youth unemployment in America's cities has clear implications for our economic competitiveness, and we launched
Pathways to Progress
last year to help address this challenge. As we move into the second year of our three-year, $50 million initiative, we are encouraged
by the results thus far
– nearly 25,000 young people have benefited from the program, and momentum continues to grow.  
Our approach to tackling the issue of youth unemployment through Pathways to Progress centers on the creation of onramps that can lead towards economic success. By focusing on building workplace and leadership skills, developing an entrepreneurial mindset, and connecting youth to substantive mentorship relationships, we aim to give young people the ability to develop academic and professional goals that will lead to stronger futures for themselves and their communities. 
The experiences and the individual stories of progress coming out of each of the
Pathways to Progress
' 10 cities show its impact. For example, take
Miles
, a young entrepreneur in Los Angeles who used the business training he received to develop a new app to help make financial advice more accessible. And then there is
Artem
, a student in New York City who not only learned the ins and outs of working at the medical examiner's office, but also completed his summer job with a better understanding of how to manage his finances. These opportunities go beyond one-time engagement and are designed to instill lasting lessons that contribute to future success.
As we continue our second year of
Pathways to Progress
, we remain committed to deepening its impact – from providing
more summer jobs in more cities
and helping these young people save for the future, to establishing the
Youth Opportunity Fund
to enable community partners to test new ways of preparing youth for the world of work. We are also proud to be a founding partner for the newly-created
NYC Center for Youth Employment
, which Mayor Bill de Blasio announced would help provide 100,000 young people in New York with internships, mentorships, and summer jobs each year by 2020. 
Cities are where more and more people are choosing to live, and that is where youth will take the stage as our leaders. Working on Pathways to Progress has only reaffirmed that urban centers are increasingly important testing grounds for innovative socio-economic solutions. Together – by collaborating across the public, non-profit, and private sectors – we can help young people obtain the academic and professional opportunities necessary to achieve sustained economic success. 
Click here
to read more about our approach through
Pathways to Progress
.