Monday, February 27, 2017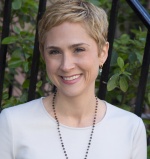 Consider This Tool for More Nimble Philanthropy
by Kathryn O'Neal-Dunham, Chief Operating Officer
Each week, as changes in policy take place at the federal level, advocates recognizing the immediacy of the moment are asking funders to be nimble, fund quickly, collaborate and coordinate.  Foundations are being asked to work together in ways that require ownership and control to take a back seat.
But Philanthropy New York members sometimes struggle to balance the due diligence and organizational structure required by their founders and boards with the needs of innovative change-makers and new initiatives outside of existing nonprofit organizations. 
And that is where fiscal sponsorship can be an important resource.  Philanthropy New York created our fiscal sponsorship program as a member benefit, to provide a 501(c)(3) home for innovative, collaborative and timely projects.  Fiscal sponsorship offers a reliable, trustworthy, cost-effective and efficient means of launching a project – when time is of the essence and flexibility is the goal. 
For example, when a large number of Wall Street firms wanted to work together to support veterans, they turned to Philanthropy New York for help.  Each firm had different corporate giving structures, and they all had different goals when it came to supporting the work of veterans' organizations.  Because many of the founding companies were members, Philanthropy New York was able to offer their newly formed entity – Veterans on Wall Street – a fiscal sponsorship vehicle that allowed 501(c)(3) charitable deductions for their gifts, accurate monthly accounting of donations, and a grants management process for the proceeds of their fundraising.  This allowed VOWS to focus on fundraising and collaborative grantmaking organizing that provided over $1 million of support annually to veterans' causes.  After incubating four years at PNY, VOWS successfully transitioned to become a project of the Bob Woodruff Foundation, a grantmaking public charity that is closely tied to both the donors and the recipients of the funding.
As a fiscal sponsor, Philanthropy New York offers administrative services such as accounting, human resources, insurance and grants management.  We hire and manage independent contractors, develop and execute contracts, manage monthly financials, and provide general liability insurance.  We are able to manage the grant application and reporting functions, so that the project's principals can focus on achieving mission.  And, when the opportunity arises, we are also able to offer programmatic support, as we did when the Asset Funders Network – for which we have been the fiscal sponsor for 9 years – sought to partner with the Workforce Development Funders to explore opportunities to tie workforce programming with asset building strategies to deepen the impact of the work. 
As our members look to the future and seek to find ways to become more nimble and adaptive to the changing federal and local landscape, we are here for our members to provide a range of services within fiscal sponsorship – for coordination, collaboration, and flexibility.  Are you taking full advantage of your Philanthropy New York membership?
For more information on
Philanthropy New York Fiscal Sponsorship Services, click here
or go to "Services" in the "About" section of this site.