Wednesday, February 12, 2014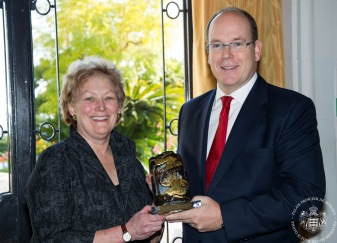 The Prince's Prize for Innovative Philanthropy has been awarded to Clara Miller, CEO of the F.B. Heron Foundation. Developed by the Prince Albert II of Monaco Foundation and the Tocqueville Foundation-Institut de France, the Prince's Prize highlights particularly creative and effective projects and initiatives that have triggered innovative activity in the field of philanthropy.
Ben Shute, the Program Director of Democratic Practice at the Rockefeller Brothers Fund, received the prestigious John Gardner Lifetime Achievement Award from Common Cause/NY on February 11 at the University Club in New York City. Stephen Heintz, President of the Rockefeller Brothers Fund, and Miles Rapoport, Incoming President of Common Cause, presented Shute with the award.