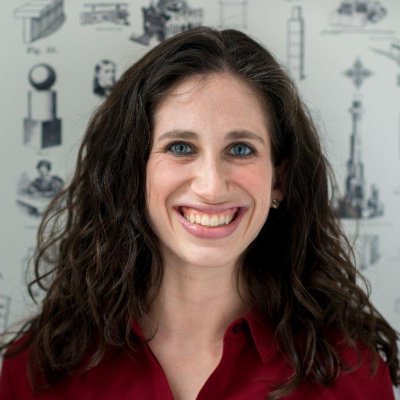 Autonomous Driving Will Transform Cities: Is Philanthropy Paying Attention?
Stacey Gillett, Senior Program Officer for the Government Innovation programs at Bloomberg Philanthropies
Cities are no strangers to either technology or the reality that technologies change city living in ways that can benefit, or challenge, residents. Over the past year, we at Bloomberg Philanthropies have heard a lot of excitement and concern from city leaders over one new technology in particular – autonomous vehicles (AVs) – that could dramatically change urban neighborhoods. They understand that AVs could bring benefits to their cities – particularly in the  areas of road safety, mobility, and sustainability. But they also see how the technology could negatively impact them by increasing sprawl and pollution, or even wiping out revenue streams.
The shift to a world with autonomous vehicles is already underway, yet it is expected to take another 15-20 years to reach full intensity. That's why now is the right time for cities to get ahead of this technology. It's also why Bloomberg Philanthropies and the Aspen Institute have launched the Bloomberg Aspen Initiative on Cities and Autonomous Vehicles, an effort that leverages the unique power of philanthropy to convene stakeholders around complex topics and, in this case, help cities learn from each other and from industry experts to address challenges and find solutions faster than they could on their own.  
The Initiative is already working with 10 cities – including population giants like 12 million-inhabitant São Paulo, America's fastest growing city Austin, tech hubs like Tel Aviv, and global megacities with strong transit systems like London and Paris. Over the course of this year, we'll share tools and insights with scores of others.
The first tool we've shared is a city primer, designed to help city leaders better understand the most critical details and implications of AV technology. Understanding how this technology is developing, and how it could reshape the ways urban residents live will be key for cities that want to maximize the benefits and minimize the negative consequences of autonomous vehicles, and this primer is a great introduction.
Later this year, we'll release the results of a global survey on how cities are preparing for the AV revolution, along with an interactive map showing all the AV pilots and policies already underway. These, as well as other resources to come, will support cities looking to learn from each other's successes and challenges.
Ultimately, we hope these connections will help mayors and other leaders in city halls to collaborate and collectively influence the evolution of a technology that will, without a doubt, change urban life as we know it today.
The aim of any philanthropy is to improve people's lives—that's certainly a central principle of Bloomberg Philanthropies' work. Often that means financially supporting worthy causes.  It also means identifying opportunities and providing innovators with the tools and creative space to make the most of them. Our focus on autonomous vehicles is an opportunity to improve people's lives by empowering the planners and leaders in the places so many of us call home.
AVs may dramatically alter the face of our neighborhoods, transform urban economies, and change the way that cities respond to any number of complex challenges—from aging populations to economic disenfranchisement. That potential for sweeping change is why we decided to take this issue on within Government Innovation at Bloomberg Philanthropies. And it's why we're excited to do our part to help ensure that in the AV revolution, people come first.