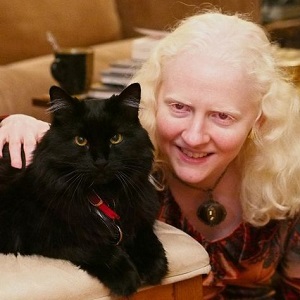 by Claire Sterling, Director of Grant Strategies, the American Society for the Prevention of Cruelty to Animals (ASPCA)
Grantmakers—including the ASPCA—are constantly striving to increase the reach and impact of our funding. This desire is perhaps at its strongest during major disasters, when desperation is high, and swift, effective philanthropy is essential.
In the aftermath of Superstorm Sandy, which slammed the New Jersey and New York City area in October 2012, the ASPCA received more than 70 grant requests from affected animal welfare groups and animal response teams who were called upon to help pet owners and animals in crisis. The dire need was obvious and overwhelming. Stranded animals required rescue and medical attention, while displaced pet owners sought a place to board their pets. Many pet owners who had lost everything were in need of pet food, leashes, and pet crates. Others whose pets were missing searched anxiously for their four-legged family members.
The ASPCA established a temporary boarding facility for displaced pets and ultimately gave more than half a million dollars in Sandy-related grants, but in reviewing the many urgent requests, it became clear that a more expedient method was necessary to get funds into the hands of local groups.
In the broader field of philanthropy, there is a growing movement among funders towards working more collaboratively to improve the outcomes of their work. Collaboration among like-minded grantmakers can be a helpful way for funders to maximize the impact of their grants, avoid duplicative funding, fill service gaps, and streamline the grant application process for local groups stretched thin by the immediacy, intensity, and volume of disaster response work. Taking that approach to heart, the ASPCA has teamed with the Humane Society of the United States, Petfinder Foundation, and (for disasters affecting Colorado) the Animal Assistance Foundation to form a single application and collaborative review process to streamline funding for animal welfare organizations during major disasters. These groups will collectively consider grant requests that are submitted via a centralized portal at animaldisasterfunding.org for specific disasters. Particular disasters for which the application portal is available will be determined on a case-by-case basis at the discretion of the individual organizations participating in this funding collaboration.
While applications submitted through the centralized portal will be reviewed by a group of funders, each funder who provides support will make its own grant to the applying organization and will issue its own grant contract and reporting requirements.
Depending on the circumstances and geographic region(s) relating to each specific disaster for which the shared application portal is open, the composition of the review committee may vary from one disaster to the next.
Our goal is to grow the group of funders over time to include other animal welfare grantmakers and, ideally, also community and family foundations serving disaster-affected regions. Funding collaboratively is just one of many avenues that grantmakers can pursue to strengthen the reach and influence of their work. Shared concern for applicants' limited time – particularly when responding to a disaster – is the primary driver for our joint effort.
Our greatest desire for this funding initiative is that disasters calling for its use are few and far between. That said, we stand ready to assist when the unthinkable happens with the hope that over time, this circle of support we've created for animals and pet owners grows ever wider.