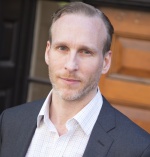 Wisdom from Our Editorial Board, and Our Readers
by Michael Hamill Remaley, SVP, Public Policy & Communications
This piece was originally published as the feature article of the July 2016 issue of the New York PhilanthroPost Policy Edition. 
When Philanthropy New York launched the New York PhilanthroPost in June 2014, the design and content was based largely on our intuitions about what funders, nonprofits and other readers wanted to know about our field. News about what New York area foundations are doing made obvious sense, but the sector news (education, health, workforce development, etc.) that we include was based initially on the existing issue-based working groups PNY was supporting. 
Around this time last year, we asked PNY members if they might be interested in forming an Editorial Board for the New York PhilanthroPost.  While the group is still very new, the Editorial Board is already helping us think much more deeply about our readers' needs and interests.  It met most recently in June and had important input that we are now putting in place. 
One area of their input is already reflected in this e-newsletter and on the New York PhilanthroPost landing page, and that is the change from reporting on "Juvenile Justice" to a broader look at "Justice Reform."  PNY's Multimedia Manager (and Managing Editor) Melanie Feliciano presented to the Editorial Board a lot of data about click rates that provided important context for the group to have a wide-ranging conversation about how and why we cover sector news and their general conclusion was that the topical coverage need not align exactly with existing working groups.  So, in this example, while we continue to be immensely supportive of the New York Juvenile Justice Initiative, it advised that we should be responsive to the interests of a much larger group of funders who are interested in a broader range of justice reform topics.  Similarly, the group had positive feeling about broadening our "Women & Girls" coverage to a larger exploration of "Gender Justice," which is also supported by many of the funders working in this area.  In the coming months, we will be rolling out a number of changes in our topical areas that reflect the wisdom of our Editorial Board, reader clicks and input from our issue-based working groups. 
And there's lots more big stuff coming, but which will take a bit longer to plan! 
Perhaps the most noticeable will be our new focus on video content throughout our media platforms.  The Editorial Board encouraged us to grow our video offerings (live and recorded versions of PNY programs, featured video content from members, etc.) and showcase them on a new landing page.  We're already building out the structure and planning our human resources to make that happen, but you'll be hearing a lot more about the "PhilTV" concept in the coming months.
Restructuring our delivery options
One other bit of wisdom from our Editorial Board will be put into effect in the coming months.  In order to keep our readers informed on a timely basis and make more efficient use of our resources, we will begin to restructure our delivery options to phase out the bi-monthly option for the New York PhilanthroPost and move those subscribers to the weekly version.  Our editorial board members felt that our monthly readers would welcome the increased regularity and timeliness of the news delivery. 
On all of these topics, we're interested in what all of our readers have to say.  Interested in weighing in on how PNY uses the New York PhilanthroPost to tell the story of the philanthropic sector?  We welcome both email suggestions and new volunteers on the Editorial Board. For either, email me at mremaley@philanthropynewyork.org.