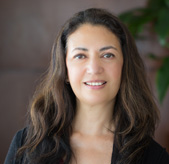 Where Walls Exist, the Arts Provide a Doorway
Zeyba Rahman, senior program officer, Doris Duke Foundation for Islamic Art (DDFIA)
DDFIA is an extension of the Doris Duke Charitable Foundation.
Two weeks ago, at a meeting where funders, academics, activists and artists gathered at New York University to discuss the role of arts and culture in addressing Islamophobia, theater artist Cristal Chanelle Truscott performed a piece arguing the need for "societal rehearsal." Truscott defined this notion as rehearsing "the society that we want to be," an infinite process of repetition and revision in an effort to move toward mastery. Interwoven with personal anecdotes, soaring vocals and powerful monologues, this performance—and the metaphor embedded within it—spoke to the storytelling capability of the arts to make a complex subject clear, relatable and resonant.
As an American and a Muslim, I have watched with mounting anguish the spiral of fear and hate that has made my community, my family and me potential targets of violence. But, as someone long involved in the arts—first as a spectator, then as a curator/producer and now as the senior program officer for the Building Bridges Program at the Doris Duke Foundation for Islamic Art—I am convinced that the arts offer a common language with which to understand one another and to break through the substantial barriers dividing our country.
The 1.6 billion Muslims across the world, one sixth of the world's population, span unique cultures from Morocco to Malaysia and compose about one percent of the population of United States. Rhetoric that lumps together such a diverse group and assigns collective responsibility for the heinous acts of extremists puts additional people's lives at risk. While the second Muslim ban has again been struck down by the courts, there is still much work to be done to counter Islamophobia. In a February 2017 report, the Southern Poverty Law Center cited a 197 percent rise in the number of anti-Muslim hate groups in 2016. It should be no surprise then that there has also been a large spike in hate crimes in recent months. The examples are multifold: In Brooklyn, a Muslim police officer (who received a medal for saving a baby from a fire) and her teenage son were attacked by a man who yelled, "Go back to your country." In Philadelphia, a man sustained severe burns after someone shouted, "There you go, Muslim!" and hurled an explosive device into his car. A Christian Arab man was killed in Tulsa after a neighbor who had harassed his family, often calling them "dirty Lebanese" and "Moo-slems," shot him on his own front porch. Vandalism of and arson attacks on mosques are also becoming increasingly prevalent.
While powerful emotions born out of prejudice and misplaced fear fuel these hate crimes, artists too harness powerful emotions to express common human experiences and connect us with one another. An evocative piece of writing, intensely resonant music, an electrifying drama, or a gripping image all have the ability to expand our existing worldviews to ignite empathy and understanding.
Mark Twain wrote, "Travel is fatal to prejudice, bigotry and narrow-mindedness." The arts can also transport us to cultures far away, or even to those next door, with the same beneficial effect. 
The Midnimo project housed at Minneapolis' world music venue, The Cedar Cultural Center, is one such example. Home to an estimated 30,000 American Muslims of Somali descent, Minneapolis has the largest Somali community outside of Africa. Midnimo, which means "unity" in Somali, bonded the Somali community with their non-Muslim neighbors—from whom they had been mostly isolated—through the shared experience of live Somali music.
After learning that live performances of Somali music had all but died after Somalia's military regime banned them, The Cedar and nearby Augsburg College worked together with Somali performers to transcribe and revive it on stage. In the process, trust developed and relationships deepened, and audiences of every demographic embraced the joint performances by Somali icons and Augsburg College musicians. An external evaluation of the project identified both a change in the non-Somali population's perceptions of the American Somali community, and a greater sense of belonging among American Somali youth, many of whom now frequent The Cedar.
Another example is the online sitcom "Halal in the Family," starring comedian and former "The Daily Show" correspondent Aasif Mandvi and featuring skits about an American Muslim family. Using humor to reach new audiences, each episode focuses on serious challenges faced by American Muslims. The Perception Institute conducted a national online survey to evaluate the impact of "Halal in the Family." They compared viewers of "Halal in the Family" against a control group of people who watched a public service announcement entitled "Truth over Fear: Countering Islamophobia" or an episode of the sitcom "Everybody Loves Raymond." The survey found that viewers of "Halal in the Family"—across all political affiliations—were significantly more likely to experience an increase in positive attitudes toward American Muslims than those who watched the documentary or the other sitcom.
Creative projects like these, which express our common humanity, need funding from organizations like ours. There has never been a more important moment for artists, funding organizations and communities to boldly step forward and use imagination with courage to help mend our fractured society.