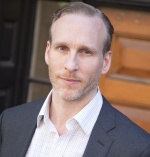 We Need Your Input on Justice Reform
by Michael Hamill Remaley, SVP, Public Policy & Communications
This piece was originally published as the feature article of the May 2016 issue of the New York PhilanthroPost Policy Edition. 
Philanthropy New York's 37th Annual Meeting last week focused on "Rethinking American Justice" and, while the programming received considerable praise from members, we know we have much more work to do. The movement to comprehensively address race and injustice is at a pivotal moment in the United States and we are committed to keeping the spotlight on these interconnected issues with action-oriented convenings throughout the coming year.  
I will talk about what we're doing next below, but if you couldn't be with us last week, I highly recommend each of these compelling elements of the program:
Every one of our presenters brought immense passion and important new insights. 
But now we must take the learning from our Annual Meeting and move forward with new work that goes even deeper.  We want to provide opportunities for funders with related interests – whether it is justice's intersections with education, mental health, gender, race, workforce, economic security or community development – to come together to network and learn. 
For example, PNY's Funders of Women and Girls is already planning a convening examining "The Sexual Abuse to Prison Pipeline." Our Health Policy Working Group is looking into a program exploring better approaches to mental health referrals that would directly reduce the number of people entering the criminal justice system.  PNY's Education Working Group is planning on returning to the topic of the "school to prison pipeline" and advancing restorative justice programs that keep kids in schools.  PNY is also in the process of developing programs looking at the ways in which our system "criminalizes poverty" with unfair bail systems, traffic stops, court fees, selective enforcement and countless other unfair actions that have mightily increased the exploding prison population. 
Those are just a few ideas that are already in motion.  Many funders who attended "Rethinking American Justice" expressed interest in nurturing a more connected network of foundations working for holistic approaches to justice reform.
We need to hear from you!
Philanthropy New York has committed to growing a community of funders on these issues. So if you are interested in the connections between justice reform and any of the issues mentioned above, or have an idea on a related issue you think we should explore, please let us know so we can loop you into future activities. PNY President Ronna Brown put out a call to those who attended the Annual Meeting and received an encouragingly strong response. 
Ronna would love to receive an email from you with your ideas: rbrown@philanthropynewyork.org