Wednesday, January 4, 2017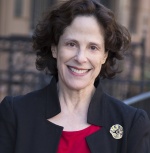 Washing Off the Old Year and Setting Intentions for the New
A message from PNY President Ronna Brown, published originally in the New York PhilanthroPost January 2017 President's Message edition.
New Year's rituals abound from the "Polar Bear" swim out at Coney Island to a Japanese tradition of standing under a waterfall or the Spanish tradition of eating 12 grapes to ensure 12 lucky months ahead.
We hope you had the opportunity to celebrate your tradition, whatever it may be and now join us at PNY by celebrating 2016 and getting ready to plunge into 2017.  
2016: A quick way to take stock of PNY's 2016 accomplishments is by reading our  report on year two of the Fund for 2025.
2017: We are more than ready to plunge into the new year with a brand new strategic plan. Our plan covers a number of areas, but as always, our programs are central to our work. On that front, we have a brand new curriculum for our always oversubscribed Essential Skills and Strategies for New Grantmakers. This  three-day intensive course helps new program officers and directors build a framework for understanding and implementing ethical and effective grantmaking. It is a part of our PNY Core offerings.

But, that's just the beginning.  Here is an advance highlight of one great program a month coming up over the next several months of programming:
Jan  Defending ACA and Making Progress at the Same Time. Is Philanthropy Ready?
Feb Invisible No More: Native Realities in a Post-Election Era
March Equity, Inclusion, and Connecting with Community in Family Philanthropy - Webinar
April Spending Up: A Discussion on Perpetuity - Webinar
May Philanthropy New York's Annual Meeting!
June School's Out But Philanthropy Isn't: Engage Your Next Gen - Webinar
Aug Good Governance: How to Use Board Committees Effectively
Sept The First Year in the Life of a New Executive Director
Make one of your 2017 resolutions a commitment to take regular advantage of your PNY membership by  joining your colleagues at a program, committee or working group meeting! Learning and working together will help keep our community strong and effective in 2017.