Wednesday, October 24, 2018
Two Emblematic Markers of Policy Progress
By Michael Hamill Remaley, Senior Vice President, Public Policy & Communications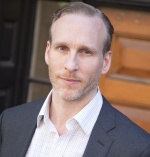 Philanthropy New York's public policy work is a mix of taking positions on issues, developing policy-focused programs in which members interact with policy leaders, and communicating the philanthropic sector's priorities with government leaders. Over the years, with the help of the PNY Public Policy Committee , the Board of Directors, and lots of input from members, our work has evolved as we deepened our experiences, worked with many nonprofit partners and community leaders, and come to a better understanding of how our organizational voice is heard in the policy environment.
There are two areas that are currently in key stages of progress, which deserve special attention because they represent exciting possibilities for our policy work. In one, we are exercising the philanthropic sector's voice with a strategic policy position, and in another we are championing actions that grew out of extensive, long-term funder convenings.
Thinking Differently about Our Voice
Right now, PNY is collecting member input on an official policy position calling on New York State government to demonstrate leadership on integrating health and human services systems by implementing the recommendations of the Human Services Council's Commission on Value-Based Care. The reason this position is particularly important – aside from the impact systems-integration could have on the fiscal stability and efficacy of major segments of the nonprofit sector – is that the nature of position itself says a lot about where we're headed in our policy work. 
When PNY first started taking formal positions on policy matters, it focused on a fairly narrow band of federal and state policies directly affecting the philanthropic sector, such as flattening the excise tax on private foundations to a revenue-neutral 1.39%. After several years of building member trust and nurturing understanding of the interdependency of the philanthropic and nonprofit sectors, the PNY Board revised our policies and procedures to explicitly state that we would take positions on issues affecting philanthropy "and/or the nonprofits our members support."
One of the reasons the Board moved in this direction is that, as staff worked in greater partnership with other nonprofit associations, we heard that funders were often perceived by government leaders as an independent group not directly benefiting from the policies impacting the larger nonprofit sector. For example, when PNY spoke out on state and city governments' imperative to follow OMB Guidance on Indirect Costs, we heard from our nonprofit partners that it resonated with key government leaders.
The current policy position on integrating health and human services systems came about because, when as PNY staff, I served on the Commission, we learned about the extent of philanthropic dollars being used in an attempt to fill wide gaps between the health and human services systems, and we recognized that our unique voice and convening capacity could amplify the recommendations for systems integration. PNY's Board will not officially decide on this position until after we hear from members. Please let PNY know what you think! We have already received communications from New York's Office of Medicaid Payment Reform expressing interest in what PNY's formal position will be.  
Convening for Action
PNY brings funders together over periods of time to drive action on issues that have clear policy implications. Some effective coalitions over the past years have included: In the wake of 2012's Hurricane Sandy, focusing attention on the need for long-term community resiliency planning centered on community voices; the Education Funders Research Initiative and its "Six Priorities" for NYC education reform as the new mayor took office; and the growth of the 2020 Census Working Group that has led to the development of the New York State Grantmakers for Census Equity Fund.
Another current working group of members is organized around justice reform. This started about four years ago when PNY hosted funder briefings that evidenced strong and broad funder interest, which lead to a commitment to focus on this topic for PNY's 2016 Annual Meeting, and then another year and a half of working group programs and a series on "The Criminalization of Poverty" that culminated in a national funder summit on justice reform, with closing the Rikers facility as its focus. Since then, PNY facilitated a small research project with justice reform advocacy groups to identify priority advocacy needs for local justice reform efforts.   One clear result of that work was to highlight the need for a collaborative fund.   The New York Women's Foundation stepped up to fill that need by creating "The Justice Fund," a seven-year grantmaking and philanthropic initiative that will focus specifically on incarceration and its effects on women, girls and TGNC communities.  Several members are participating.
Bringing funders together is hardly new to PNY – it is in our organizational DNA. But over the past several years PNY has learned even more about what it really takes to move from an initial funder briefing in which members express interest in a topic to the development of substantial collaboration.  Patience, judiciously deployed resources and multi-sector relationship-building are extraordinarily important.
Both of these activities are what we mean at PNY when we talk about our "policy work".   As always, PNY wants to hear from you about how this work can continue to support your foundation's mission.