Wednesday, January 18, 2017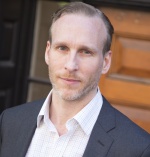 The Time is Now for Philanthropy to Talk about Healthcare
by Michael Hamill Remaley, SVP, Public Policy & Communications
This piece was originally published as the feature article of the January 2017 issue of the New York PhilanthroPost Policy Edition
Eighteen million people. That's how many Americans will soon lose their health insurance with the repeal of the Affordable Care Act and its replacement with plans previously advanced by Republican leaders in Congress. In a report on the topic released this week, the nonpartisan Congressional Budget Office also said that repeal could increase the number of uninsured Americans over 10 years by 32 million and cause individual insurance premiums to double over that time.
Meanwhile, there seems to be a possibility that some key Republicans in Congress may be willing to delay repeal until a specific "replace" plan is made public and debated.
This is a crucial moment for the American healthcare system and all of the nonprofits wrapped up in it – from the struggling community hospitals that could be pushed over the brink of financial collapse to the countless human service delivery organizations that had just seen a glimpse of the possibility of sustainable funding from Medicaid payment reform that would have shifted more dollars to the services that actually prevent hospital stays. 
Will philanthropy defend ACA? And if repeal does happen, is the sector prepared to advance other areas of progress here in New York and across the nation? 
Clearly this is a topic of great concern to many Philanthropy New York members, as we have a very high number of RSVPs for our January 24 program on this topic. The discussion "Defending ACA and Making Progress at the Same Time. Is Philanthropy Ready?" will have as its leaders New York State Health Foundation President David Sandman and United Hospital Fund President James Tallon (the co-chairs of PNY's Health Working Group) with facilitation by Sherry Glied, a national healthcare expert and Dean of the NYU Robert F. Wagner Graduate School of Public Service.
These three leaders know the ins and outs of one of the most complex issues facing our nation. They are deeply connected to the political systems that will shape our future here in New York.  Amid the claims, counterclaims and Tweets, Sandman, Tallon and Glied will help PNY members understand what a "replacement" bill might include and what the leaders pushing it really want to achieve. They will also center the conversation in the reality of differences between various states and what the specific impact might be here in New York.
They will also discuss extraordinarily important healthcare topics that are largely being overlooked in the popular discussion of Obamacare repeal, issues such as payment and delivery system reforms, how "community based care" models could change with or without repeal, what is the future of "consumerism" in healthcare and how all this will affect ongoing consolidation among providers.
Some of the programs developed by Philanthropy New York's Health Working Group attract audiences that are immersed in the healthcare world. I am thrilled to say that the RSVP list for this program is filled with a wide range of funders concerned about all kinds of issues.  It is a testament to the fact that this pivotal moment for healthcare in America will deeply affect us all. 
I hope to see you on January 24.