Wednesday, November 14, 2018
Dear Members,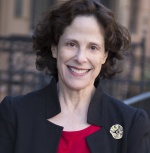 Right around now is the moment when activities start to ramp up and the frantic pace of the season begins to move in double time.
As we get ready for a whole host of exciting activities in 2019, including our move across town, the staff at PNY would like to recognize and thank our membership for your close collaboration and partnership throughout the year. 
It is through your continued support that we are able to move forward towards our mutual goal to support the changes needed to develop a more equitable, sustainable and democratic society.
Your ideas, participation and confidence in our mission to support your work is truly inspiring and we are invigorated to continue our work together - sharing and elevating one another along the way.

With Gratitude,
Ronna Brown