A Starting Point for Gender Equity in Grantmaking
By Michael Hamill Remaley, Senior Vice President, Public Policy & Communications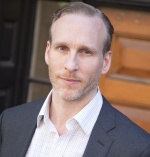 "How can philanthropy have a gender equity problem when women are over-represented in the sector?" This is a question I have actually heard.
Let's start with the fact that representation is not the same thing as equity. Let's also remember that women – who, by the way, are not fully represented at the CEO level in the philanthropic sector – may also be prone to perpetuating gender norms that limit grantmaking strategy, nonprofit effectiveness and, ultimately, human potential.
Have we ever seen a gender-nonconforming CEO of a major foundation? How many major foundations have announced that they are examining their programs to consider how gender and gender-based power influence the creation and execution of philanthropic strategy? Recently, we have seen many foundations take leadership on racial equity. Will we be seeing foundation leaders speak out on the need to re-examine gender bias in every aspect of grantmaking with the same passion?
Philanthropy has a real gender equity problem. I am hardly the first to point this out. The National Committee for Responsive Philanthropy wrote persuasively, and with substantial anecdotal evidence, on this topic three years ago. Nonetheless, there remains relatively little discussion in philanthropic circles about the ways in which entrenched gender norms and bias affect grantmaking.
Philanthropy New York's Funders for Gender Equity working group presented the sector with a wonderful opportunity to initiate greater self-examination when it created "Staring the Conversation: Using a Gender Lens in Your Grantmaking." It is a simple two-page document that provides a starting point for any funder – whether you are committed to education, economic security, health, workforce development, scientific research or any other programmatic concern – to begin thinking about the ways in which your organization can examine the way it frames issues and designs grantmaking programs. This gender lens document is a great conversation-starter for funders to broach the topic and start to become more intentional in examining the ways in which gender and power play out in their grantmaking. 
I have been so encouraged to hear common approaches among the members of both FGE and PNY's Committee for Equitable and Inclusive Philanthropy in their intersectional analysis of grantmaking.  Both groups are advocating for all funders to examine their grantmaking practices, strategies and underlying beliefs for hidden racial, gender and other biases. In the future, I hope we will be able to take inspiration from the larger philanthropic sector's commitment to applying a gender lens, but it hasn't happened yet.
That's not to say that funders aren't thinking anew about how gender norms and bias should be addressed in their work. Perhaps they are and we just aren't seeing a lot of media coverage of honest introspection that is happening internally.  FGE members would like to hear more about those efforts. 
The FGE steering committee is interested in talking with funders who have or would like to get started applying a gender lens to their grantmaking. If your organization is interested in exploring its options for integrating a gender lens approach to its work, there are many ways you can get started:
Share the link to the Gender Lens document to leaders in your organization and see if your colleagues are interested in starting a conversation.
Reach out to the FGE steering committee or come to a meeting of the group and let them know you want to talk. 
Join FGE! You can sign up to receive information about Funders for Gender Equity any time of the year and you definitely don't need to be funding in a program area focused on gender. You just have to care about gender equity. This summer, PNY will be sending out its annual message encouraging members to consider joining networks, committees and working groups for the programmatic year starting in September, but you don't have to wait until then to express your interest in joining this group. 
Funders for Gender Equity has been presenting important, stimulating programs for about five years now, on essential topics such as Reproductive Services as Healthcare Entry Point; Women and LGBTQ Leaders in the Immigration Debate; and School Discipline, Pushout and Gender Norms. FGE is here to help PNY members explore gender bias and norms as a general topic through programming, but also within the funding community in more personalized conversations.
If you'd like to learn more, please reach out and help us get the conversation started!