PNY Members Are Taking Action on Justice Summit Learning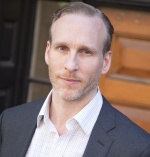 By Michael Hamill Remaley, Senior Vice President, Public Policy & Communications
Over the past several years especially, New York City has been a national leader in examining its justice system and taking concrete steps to end mass incarceration. That progress has been driven by communities of color demanding that our government end a wide range of policing, prosecution and corrections practices that are actually making communities less safe and whole.
While many funders have been crucial supporters of this community-driven reform for years, if not decades, Philanthropy New York began to respond to growing member interest in justice reform work about three years ago. It started with hosting a series of member briefings on policing and mass incarceration, which led to our justice reform focused 37th Annual Meeting "Rethinking American Justice" and then a year-long programming series on "Ending the Criminalization of Poverty."
In the same period, the Lippman Commission – which was supported by many of Philanthropy New York members – issued its Spring 2017 report calling for the closure of the Rikers Island Correctional Center as a central goal in a larger set of state and local justice reform recommendations. The Lippman Commission report produced a commitment from the de Blasio Administration to close Rikers within ten years, but also many questions about the staggering number of system reforms, facility sitings and tough political decisions that would need to occur to fulfill his promise.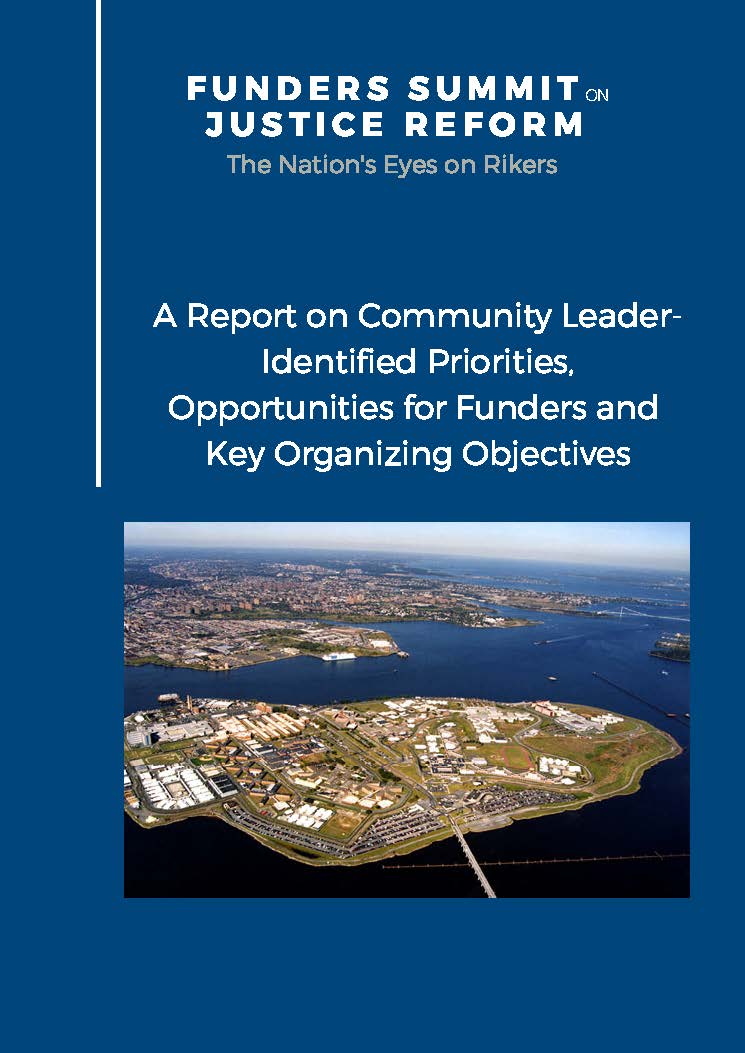 And so PNY worked with a planning committee of funders representing 14 different philanthropic organizations to organize a "Funders Summit on Justice Reform: The Nation's Eyes on Rikers" in last December to hear from community leaders, justice reform advocates, researchers, government leaders and justice-focused funders from New York and across the nation, in order to move toward greater consensus on how philanthropy should prioritize support for the complex activities that need to take place over the coming years to make Rikers closure possible. 
The summit produced immediate insights that funders have been acting on for the past six months, and also produced a report that can now serve as a resource for funders pursuing justice reform in communities across the nation.  "The Nation's Eyes on Rikers: A Report on Community Leader-Identified Priorities, Opportunities for Funders and Key Organizing Objectives" is an easy-to-scan report featuring strategic takeaways from the summit, an overview of the justice funding landscape, appraisals of potential funding strategies and additional resources for funders seeking collaboration on justice reform.
Drafted by our Public Policy Fellow Shiza Pasha and approved by the Justice Reform Working Group steering committee at its June meeting, the report focuses on six strategic takeaways, which many of our members have been acting on in the past six months:
Lead with Race
Sustain Pressure from All Sides
Concentrate on Local Momentum
Bridge the Upstate-Downstate Divide
Implement a Cultural Overhaul
Take a Closer Look at Rikers
We hope that our report on the Funders Summit on Justice Reform proves useful for all Philanthropy New York members as well as funders across the nation working for safe and just communities.
We are happy to report that the December summit led to substantial progress in funder coordination. In the past six months, two of the foundations involved in the summit planning committee – Ford Foundation and The Frances Lear Foundation – donated funds to hire a facilitator to interview and convene a wide set of justice reform advocates to develop a coordinated action plan for the specific community organizing work that will be necessary to make city and state-level reforms necessary to close Rikers, including the siting of new borough-based jail facilities. Those new facilities are far from universally welcomed in communities, and now funders are looking to support authentic community conversations in each borough that could produce a new vision for safety and justice based on the unique needs of each community.  Stay tuned for a future announcement about a funder collaborative that will support those community visioning efforts. 
If there is one thing we have learned from our work supporting our members on their quest to end mass incarceration, it is that the necessary reforms are both urgently needed and so extraordinarily complex that they can't happen quickly and without many voices being heard. We are proud of our members' leadership on justice reform and hope that our continued commitment to supporting them in this work will have lasting impact.
If you would like to get involved in PNY's Justice Reform Group – which is focused on both local and national justice reform efforts – please email me.