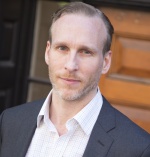 Pay Attention to Brownsville
by Michael Hamill Remaley, SVP, Public Policy & Communications
This piece was originally published as the feature article of the June 2016 issue of the New York PhilanthroPost Policy Edition. 
No neighborhood can be a stand-in for the unique experiences of all the other neighborhoods that share similar challenges. But just as a particular child overcoming adversity can teach us about the great potential of others, what is happening in the Brownville section of New York City could provide some interesting lessons for funders working to improve all sorts of communities. it t is also changing perceptions of what it takes to improve health outcomes in places where the focus has mostly been on access to hospitals and other institutional care.
When media coverage of Brownsville happens at all, it almost always focuses on crime and violence. It paints the picture of a grim community without hope. 
The truth is that a strong group of leaders, organizations and committed people who live in the neighborhood are working block-to-block to build upon Brownsville's strengths. And while communities like Brownsville continue to decry the lack of accessible healthcare services in their communities, they are also recognizing that good health outcomes for their neighbors rely on lots of other factors that they can help improve.
This will be the focus of the July 13 program "Brownsville as Case Study: Can Community Investments Improve Health?"
The Healthy Neighborhoods Fund initiative is supporting one of the groups working to coordinate activity in Brownville, Community Solution's Brownsville Partnership, which is one of many leading the way in Brownsville's transformation. The Partnership is working with a myriad of community-based organizations to raise awareness of the long-standing problem of inequities; turn schools into neighborhood hubs; and provide individuals and organizations with feasible solutions to strengthen community cohesion and (re)building the health and wellbeing of the neighborhood. The Healthy Neighborhoods Fund is a project of New York State Health Foundation. New York Community Trust also has partnered with NYSHealth in a complementary initiative, South Bronx Healthy and Livable Neighborhoods, to invest in three neighborhoods in the South Bronx and help them plan comprehensive health improvement programs: Mott Haven, Morrisania, and Hunts Point. 
This program comes out of Philanthropy New York's Health Working Group, but the point of the conversation is to highlight the vast number of entry points for funders of countless programmatic interests to connect their resources to efforts that lead to better health for a variety of communities.  So if you are interested in education, community development, housing, youth development, juvenile justice or a range of other issues, this convening will help connect the dots and shed light on the challenges of working across program areas.
Some of the core concepts of place-based grantmaking are that solutions need to be shaped by the community itself and that every neighborhood responds to its challenges with their own priorities. Brownsville is a place like no other, but it has much to say to every community striving to make change. I hope you will join us on July 13.