Wednesday, September 16, 2015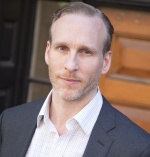 by Michael Hamill Remaley, SVP, Public Policy & Communications
This piece was originally published as the feature article for the September 2015 issue of the New York PhilanthroPost Policy Edition.

You may have noticed that your daily, weekly or monthly New York PhilanthroPost got a little bit longer in August. I am thrilled to report that, after surveying PNY members earlier in the year on the topics they would most like us to cover, we have expanded our coverage areas with: 
Arts & Creative Communities
Economic & Community Development
Immigration
Affordable Housing & Homelessness
Environment & Climate Change
Economic Security
 
And those are in addition to the subjects we had already been covering since we launched the New York PhilanthroPost in June 2014: Nonprofit & Philanthropic Sector, Education, Health, Women & Girls, Corporate Social Responsibility, Food Systems, Workforce Development, Juvenile Justice and Children, Youth & Families. 
The New York PhilanthroPost's Managing Editor Tiffany Langston follows and posts an immense volume of member and topical news, and works with writers to produce original content for the Opinions & Insights column. But she can't know everything in each topic area and that's where our new Editorial Board comes in. 
Many of you already follow news on the topical areas we cover in the New York PhilanthroPost and we want to put your knowledge and information gathering to even greater use. The Editorial Board is open to all members (preferably those willing to make a two-year commitment). Editorial Board members will (1) scan media coverage of one of the issues covered by the PhilanthroPost and send links to the Managing Editor when they see items we should include and (2) occasionally suggest topics and/or writers for the Opinions & Insights column. The plan is for the Editorial Board to meet once in the Fall and communicate by email over the course of the year, so it is a relatively light time commitment.
Earlier this month, we emailed PNY members our annual call to join committees, networks and issue-based working groups. The Editorial Board was included in that list of opportunities and quite a few members asked to join the group.  But I wanted to use this message to draw special attention to the formation of the Editorial Board.
To express interest in joining the New York PhilanthroPost Editorial Board, email me
.    
Since we launched the New York PhilanthroPost, we have benefited tremendously from the intellectual and informational contributions of our members. Since we opened up subscriptions to our media to the general public, we have been impressed by the growth of readership. The Editorial Board will be a fun opportunity for PNY members to bring their own expertise, knowledge and social media connectedness to help us better communicate the voice of the philanthropic sector.  
Please join us!