Wednesday, February 15, 2017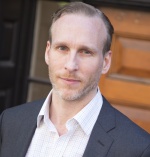 The Limits Are Your Freedom
by Michael Hamill Remaley, SVP, Public Policy & Communications
This piece was originally published as the feature article of the February 2017 issue of the New York PhilanthroPost Policy Edition
Every foundation has its own unique point of view and voice – however humble or bold – on the way resources should be used to make the world better.  Private foundations also have considerable legal rights to exercise their voice in public policy discussions, but there are limitations. 

The moral imperative to speak out seems more intense than ever, therefore every staff member at every level should consider investing in a refresher on the limits – and the considerable breadth – foundations have to engage in public debate. 
Did you know your foundation could speak out on Executive Orders?  The Simons Foundation sure does. This private foundation "dedicated to the advancement of scientific knowledge" came out with a very public statement this week that it "stands united with the scientists and institutions we support in their opposition to the recently announced executive order on visas and immigration to the United States from seven Middle Eastern countries." Read the full statement here. 
I was surprised when I saw the statement in my email inbox. In my role, I have studied the federal, state and city laws on lobbying and issue advocacy related to the limitations on different types of foundations and other nonprofits – and yet, it somehow hadn't occurred to me that foundations could weigh in on Executive Orders.  This is not lobbying, which is legally defined as the advocacy related to specific legislation. Foundations are legally entitled to advocate for or against administrative actions, which the Simons Foundation statement on an Executive Order exemplifies.
There is freedom in knowing your limits, and I highly recommend this upcoming full-day intensive: "Advocacy: A Compass for Today's Terrain." The stellar line-up of experts will span introductory concepts and basic regulations in the morning and walk participants through complex scenarios and current policy-in-practice topics in the afternoon.  Depending on their existing knowledge and interests, members can register for just the first half, just the second half, or the entire day. 
Even if your foundation makes the legitimate choice to remain silent on policy concerns, it is absolutely essential for every person in your organization to know your rights and your limitations. Those boundaries are complicated, in part because there are significant differences between federal laws and New York State and City laws that could necessitate burdensome reporting requirements. 
We at Philanthropy New York have facilitated or attended dozens of gatherings in the past four months in which funders have attempted to strategize for this new era, to use their resources and their voices in the ways that makes most sense for their unique perspectives.  One thing that every foundation has in common is the imperative to be deeply informed about what they can and can't say, what they can and can't fund, and what the law says about when and how the voice of philanthropy is appropriate in public debate. 
Thousands of years ago, Plato told us that people make themselves appear ridiculous when they try to know obscure things before they start with existential foundations. Foundations, know thyself.