Wednesday, April 18, 2018
Let's Examine the Underlying Tensions of Civic Engagement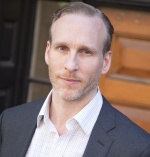 By Michael Hamill Remaley, Senior Vice President, Public Policy & Communications
One of the most stimulating and satisfying elements of my job is conducting research and background interviews with experts on the topic of our Annual Meeting. Philanthropy New York's Annual Meeting Committee decides in the Fall on the focus for our policy-focused half-day conference to take place in late Spring, so it is my responsibility to get up to speed on the subject and assemble, with the support of the Committee, Board, and members, a set of programming that will be useful to funders both knowledgeable and novice. 
PNY's 39th Annual Meeting "Democracy, Demographics & Destiny: All in the Details" will focus on fair representation and active participation of all Americans, especially those who face systemic barriers to exercising their power, including people of color, immigrants, women, and people who are young, differently abled, LGBTQ, economically disenfranchised and people working in undervalued professions.  Our goal is to provide PNY members opportunities to hear from a wide variety of people who are doing exceptionally creative and exciting things in the field of civic engagement and understand better the most effective role philanthropy can play.  It is also a starting point for additional programming on related issues over the course of the next year.
In the background interviews I conducted, numerous experts pointed out an underlying tension which we must make explicit in our conversations on civic engagement. Those of us who come from privileged backgrounds tend to take the ability to engage in civic life as a given – that all people can get involved in communities, register and vote, take the time to be informed, and raise their voices on issues they care about most. It is all too easy to sometimes minimize the substantial barriers many in our communities face, obstacles that are systematically, institutionally constructed to prevent them from engaging in these ways. 
Our starting point can have the effect of further stigmatizing those who aren't civically engaged. "Why don't people pay attention? Why doesn't everyone get out and vote? Why don't those most impacted by certain issues speak out and engage on those issues that affect them most?" We hear these sentiments expressed all around us. 
Funders need to simultaneously nurture innovative and established practices in civic engagement that help people assert their power and recognize that sometimes people work three jobs and don't have the time or emotional energy to immerse themselves in news and social change strategy. There are literally millions of people who live in America who aren't allowed to vote because of involvement with the justice system, lack of documentation or they are too young – and these people are told in countless ways that their voices are not wanted in civic life, that there is no point in even showing up.  
Acknowledging this tension is not to say that we shouldn't continue to help people recognize the collective power that they can exert, but in the process, community builders and those who support them shouldn't pathologize or stigmatize people who don't have the resources to engage in the way we want, or who make a rational decision to not engage because they possess an intuitive sense of utility function (= Is the direct reward worth my personal effort to engage?).   
Recognizing this tension does not in the least detract from the amazing, creative and extraordinarily important work that is happening in the civic engagement field.  The programming for "Democracy, Demographics & Destiny" will showcase innovative initiatives in "action civics," participatory budgeting, text messaging campaigns, social media experiments, and academic digital equity labs, not to mention good-old-fashioned grassroots organizing that now has new energy and urgency.  I am excited to share with PNY members what our leaders are doing and how they think philanthropy should help. 
Being able to dig deep into the subject matter of this year's annual meeting has been a particularly rewarding experience, so I want to thank our Annual Meeting Committee – Steve Foster, Overbrook Foundation; Ana Oliveira, New York Women's Foundation; and Teresa Younger, Ms. Foundation – for choosing this focus. Even though at various points in my career I have worked for organizations that advanced forms of civic engagement – mostly around structured, nonpartisan civic dialogue projects – it has been fascinating to me to learn about new ways people across America are thinking about public participation.
I look forward to learning even more with Philanthropy New York's members when we come together on June 4!