Wednesday, February 8, 2017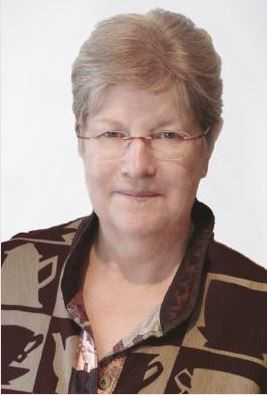 Hudson Valley Mourns Longtime Dyson Foundation President Diana Gurieva
Representatives of the Dyson Foundation are joined this week by government, nonprofit, and business leaders in mourning the passing of Diana Gurieva, who stewarded the Millbrook-based philanthropic foundation through a 24-year period of dynamic growth and influence that helped shape the fabric of the region.
"There are few people who had as much positive influence on the Mid-Hudson Valley as Diana Gurieva," said Robert R. Dyson, Chairman of the Foundation. "Her incisive intellect, broad perspective and quiet judgement enabled her to create and expand needed services and projects throughout our region. She was a close friend and an important advisor to the Dyson family for decades. She will be missed by all those who shared her love of the Mid-Hudson Valley community."
Diana was born in England and raised in California and Europe. Her initial introduction to Dutchess County was as a student attending Vassar College, from which she graduated in 1971. Diana's Dutchess County experience continued when she returned, 20 years later, as the executive director of the Dyson Foundation in 1991.
Andrea Reynolds, who became the Dyson Foundation's president after Ms. Gurieva decided to step down in June 2015, said, "Diana established the gold standard for philanthropy in the Hudson Valley, always searching for the best way to apply the Foundation's resources to accomplish the greatest good. She worked artfully with elected officials, nonprofit executives, and corporate leaders to build consensus for positive change. I have learned so much from Diana and I will truly miss her."
Ms. Gurieva passed away on February 6, 2017, at her home in Clinton, NY, following a courageous battle with cancer. In addition to being survived by her husband, Wayne "Max" Godby, who also served as her closest and dearest caregiver during her cancer journey, she also leaves her beloved dogs, Ollie who was her close companion in her dying days, and Nellie and Roxie. Throughout her life, Ms. Gurieva maintained a special passion for improving the lives of the many abandoned and unloved dogs, and had worked with local and other animal rescue and welfare organizations. At the time of her death, she was a board director of the Animal Farm Foundation, founded by her best friend, Jane R. Berkey.
Instead of a funeral or memorial service or flowers, Diana requested that she be memorialized by gifts to animal rescue organizations, Planned Parenthood affiliates, and cancer assistance programs. Specific organizations she supported include the Best Friends Animal Society (National), and Planned Parenthood of the Mid-Hudson Valley (NY).
After becoming the Dyson Foundation's first professional staff person in 1991, Ms. Gurieva led the Foundation during a period of major expansion and civic engagement, overseeing an increase in total assets from $12 million to its current $210 million and growth in its grantmaking from $4 million to $18 million annually. She also managed and implemented several of the Foundation's special initiatives during this time, including the Community Pediatrics Training Initiative, the Many Voices One Valley studies, the Walkway Over the Hudson project, and the creation of Upper Landing Park in the City of Poughkeepsie.
Ms. Gurieva had been a board director of the Dutchess County Economic Development Corporation, the Walkway Over the Hudson, and the Grantmakers Forum of New York. She also served on the boards of directors or committees of Grantmakers for Effective Organizations, the Planned Parenthood Federation of America, the National Family Planning and Reproductive Health Association of America and the National Committee on Family Foundations of the Council on Foundations. Prior to joining the Dyson Foundation, Ms. Gurieva worked for 20 years in reproductive rights and women's health, having served as the CEO of three of the nation's largest Planned Parenthood affiliates.
Tribute to Diana 
Diana touched many lives during her years in public service. We welcome you to celebrate the rich life of Diana Gurieva by sharing your thoughts and stories on a memorial blog.