Wednesday, March 15, 2017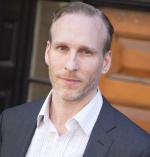 This Guy Has Plans to Make Your Foundation More Accountable
by Michael Hamill Remaley, SVP, Public Policy & Communications
This piece was originally published as the feature article of the March 2017 New York PhilanthroPost Policy Edition
Since he launched the Inside Philanthropy site in 2014, David Callahan has been a profiler of philanthropic institutions and major individual donors, as well as a provocateur chiding funders for a variety of perceived sins and inconsistencies. Within our membership, opinions on Callahan's writing range from enthusiasm to indifference to complete dismissal.     
As he prepares for the release of his new book "The Givers: Wealth Power and Philanthropy in a New Gilded Age," Callahan will stand before PNY members to defend his approach and ideas about the future of philanthropy in America. The majority of the book is devoted to Callahan's archetypes of "new philanthropy" – examining the philanthropic strategies pursued by today's titans of tech and finance, in contrast to the strategies of "institutionalized philanthropy."
But he doesn't just describe the differences between old v. new philanthropy and East Coast v. West Coast approaches. Callahan also lays out some very serious – some might say dead wrong – proposals that he claims would  encourage greater accountability, force transparency and limit "politicized giving." His proposals, if adopted,  would certainly impact the nonprofit sector. 
REGISTER NOW - Tuesday, April 13 – "Wealth, Power and Philanthropy in a New Gilded Age"
Callahan seeks new and increased disclosures to the IRS that he says would allow media and other investigators to more easily draw direct lines between big money donors and the organizations they support. 
He also claims that he can draw neat lines around nonprofit "charities" that deserve to receive tax deductible gifts and those that are "political organizations." Says Callahan:
"Congress should establish two types of charitable entities and give them different tax benefits. Donations to groups that 'alleviate poverty, reduce inequality, and address urgent social problems would be fully deductible; donations to other nonprofits would not get the full benefit."
Callahan's book is nothing if not thought-provoking.  And some smart and very thoughtful foundation CEOs are stepping up to address his ideas in a debate-style program organized by Philanthropy New York on April 13, seizing on the book's subtitle "Wealth, Power and Philanthropy in a New Gilded Age."  Squaring off with Callahan will be Silicon Valley Community Foundation CEO Emmett D. Carson.  New York Women's Foundation CEO Ana Oliveira will moderate. 
The program will be six 20-minute segments in which Callahan and Carson give their views and PNY members weigh in on each:
Are the "New Givers" really different from the old givers?
What are the new structures of giving?
Does today's philanthropy threaten civic equality and democracy?
Is it possible to define "charitable" and "politicized" philanthropy?
Does the philanthropic sector need more oversight and required transparency?
In our Democracy, should philanthropy have more or different accountability to the American public? And, what does that mean?  Accountabiltiy to whom?
This is a gathering of big thinkers on some of the most interesting issues facing the philanthropic sector today. In "The Givers," Callahan says, "It's time for reformers to play catch-up with new thinking – and yes, new rules – about how much influence we allow philanthropists to have over our shared destinies… We should be able to figure out a way to impose reasonable limits on philanthropic freedom so it doesn't bulldoze the egalitarian ideals we hold dear."
This guy loves to take on "established philanthropy."   Join us on April 13 and let us know what you think about  Callahan's proposals.