Wednesday, April 20, 2016
DC Dysfunction Isn't the Whole Story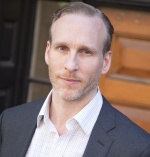 by Michael Hamill Remaley, SVP, Public Policy & Communications
This piece was originally published as the feature article of the April 2016 issue of the New York PhilanthroPost Policy Edition. 
What is the point of going to Washington to talk to our congressional delegation when legislative gridlock and election-year politics mean that nothing is going to happen this year?
This is the question I asked myself a lot in the month leading up to last week's annual Foundations on the Hill event, which aims to educate Congress about philanthropy, create visibility for foundations on Capitol Hill, advocate for issues affecting philanthropy and nonprofits and encourage Congress to view foundations as resources on key public policy issues. Creating new materials every year and arranging the meetings with legislative staff of our senators and representatives is immensely time consuming, and the expense of two days in Washington is no small thing either. 
This was my fifth year attending Foundations on the Hill, and it seemed that the number of foundations and regional associations attending this year was noticeably smaller than previous years. So I believe that I am not the only one wondering if it's worth the time, expense and considerable effort. 
"In some ways, this is actually the very best time to visit Congressional staff," said Jon Cardinal, the long-time director of economic development for Sen. Kirsten Gillibrand. The issues philanthropy cares about – maintaining the charitable deduction in its current form and simplifying the excise tax on private foundations, among a variety of others – will certainly be coming up next year, and this is the time to be engaging with legislative staff to ensure they understand the issues and hear directly from us that we care.  Waiting until next year will be too late to lay this essential groundwork.
And the truth is, there isn't actually total gridlock on the issues we're concerned about.  For example, last December, Congress passed and President Obama signed legislation that included several elements of the "America Gives More Act" which we had discussed with our Congressional Delegation at the previous FOTH.  The bill that the president signed included the IRA Charitable Rollover, and made permanent enhanced deductions for conservation easements and gifts of food inventory.
It didn't include the simplification of the excise tax on private foundations, which was reintroduced in the Senate again last week with Sens. Thune and Wyden's CHARITY Act (S. 2750), which would also expand the IRA charitable rollover to donor advised funds. This Senate Bill was introduced specifically to coincide with Foundations on the Hill.  So was another bill in the House, H.R. 4907 Growing Philanthropy Act of 2016 , which would also expand the IRA charitable rollover to donor advised funds.
Things are happening in DC on the issues we care about! 
We also heard a substantial rumor from one legislative director that Rep. Paul Ryan, in an effort to show the seriousness of the Republican Party, would be introducing a comprehensive tax reform package this August. Even if it sees no movement this year because of election politics, it may form the backbone of legislation that advances early next year. 
For this year's Foundations on the Hill, we did do something different. We had our inaugural Public Policy Fellow Stephanie Chrispin participate in the conversations with our congressional delegation.  It was a meaningful learning experience for her, and it also enhanced our conversations with legislators about the mission and goals of philanthropy.  You can read about Stephanie's experience here. 
I have to admit that every year I dread investing all the time it takes to get ready for Foundations on the Hill. But action on the issues we care about are happening in Washington and we can't afford to sit on the sidelines.  My meetings with legislators and their staff produced new understanding and deeper relationships – ones that we will return to throughout the year.