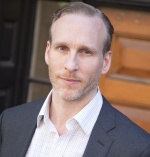 by Michael Hamill Remaley, SVP, Public Policy & Communications
This piece was originally published as the feature article for the July 2015 issue of the New York PhilanthroPost Policy Edition.
I can guarantee you that, when Mayor Bill de Blasio signed the Earned Sick Time Act in March 2014, few of the nearly 200,000 workers who were estimated to be the new beneficiaries of the legislation immediately learned about or experienced those new rights in the workplace. Neither did discrimination against pregnant workers end when the New York City Pregnant Workers Fairness Act went into effect in January 2014. 
In reality, the passage of a law doesn't mean that the people who are meant to benefit from it are well-informed enough or fairly positioned to exercise their rights, or that the organizations, employers and other systems that are mandated to act in accordance with the law actually do. 
What are the combinations of direct education, social media, traditional public information campaigns, grassroots organizing and other forms of civic engagement that are most effective in reaching people at the margins? 
These are the subjects of a program organized by Funders of Women & Girls that will be relevant to a wide variety of funders:
With recent policy wins such as the NYC Earned Sick Time Act, the NYC Pregnant Workers Fairness Act, women and men have some important new protections. But if low-income workers, especially immigrants, don't know what they are entitled to, and many employers are also poorly informed, there will continue to be a large gap between the best intentions of those policies and the experiences of women and their families. 
Many of those who are most vulnerable to violations of workplace rules are also often the most distant from information and knowledge about what their rights are. Workers for whom English is not the first language, women who work outside of traditional nine-to-five jobs, and people who have historically been the subject of active workplace discrimination such as women of color, lesbians and gender nonconforming women are often living way outside of policy circles where rights and entitlements are better known. What are the most effective civic engagement methods to reach the most vulnerable women to ensure they benefit from recently passed policies and other family support policies on the horizon?
We encourage all funders – whether they are just beginning to ask these questions or they are highly experienced in promoting grassroots organizing – to join us and contribute to our conversation.