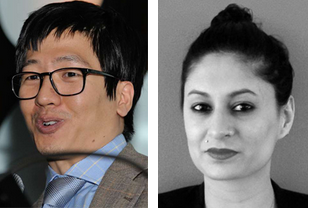 Chen, Kidvai Named First Paul Rapoport Law Fellows
Eugene Chen and R.M. Kidva, who have been named the first two Paul Rapoport Law Fellows, ​will be focusing on issues of asylum and housing discrimination against LGBTQ people of color.
In announcing the selection of the fellows, the Paul Rapoport Foundation also said the endowment for the program has been increased to $1.08 million from $560,000 to provide for a total of nine fellowships. 
The Paul Rapoport Fellowship was established at Equal Justice Works in 2013 as the final grant of the Paul Rapoport Foundation which is scheduled to close its doors early next year....