Brooklyn Public Library Receives $400,000 From The New York Life Foundation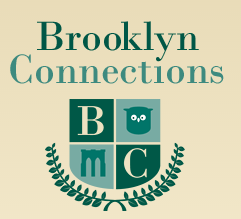 Brooklyn Public Library (BPL) has received a two year, $400,000 grant from the New York Life Foundation to expand its Brooklyn Connections program.  The program is a school outreach initiative that offers middle school students rare access to original archival materials that document the borough's development from its earliest days to the present through a special collection of more than one million items from a variety of media.  Students utilize these materials to complete a customized, required, Common Core standards-based project. 
The New York Life Foundation's total support for the Brooklyn Connections program now exceeds $900,000 since helping to establish the program in 2007.
"We are deeply grateful to the New York Life Foundation for its steadfast support of Brooklyn Connections," said Linda E. Johnson, president & CEO of Brooklyn Public Library. "Over the past seven years, the Foundation's generosity has allowed us to connect thousands of public school students to primary source materials, help them learn critical new skills, and introduce them to Brooklyn's rich history.  It is one of our most important programs and we owe much of its continued success to the New York Life Foundation."  
"The New York Life Foundation is proud to support Brooklyn Connections, a program that helps middle schoolers to be better prepared academically for the rigors of high school," said Heather Nesle, president of the New York Life Foundation.  "Brooklyn Public Library's effort to provide the borough's most high-need middle school students with research and critical thinking skills they will utilize now and in their future academic and professional careers is in line with our efforts to prepare these students for post-secondary success."   
In many cases, Brooklyn Connections provides students with their primary source of library engagement.  The New York Life Foundation grant will allow the Library to extend these educational resources to six high-need areas of Brooklyn, and conduct targeted recruitment to identify and engage middle schools that face major challenges in meeting the rigorous new academic standards.  The target areas include: Brownsville, Canarsie, Cypress Hills, New Lots, Spring Creek, and Weeksville/Bedford-Stuyvesant.
Since 2007, the program has introduced more than 7,000 middle school students to library research and document analysis through the Library's local history archive, helping young Brooklynites interact with their dynamic communities while gaining critical skills in research, analysis and academic writing. 
With the Foundation's leadership support, the Brooklyn Connections program has increased its network of partner schools over the past seven years, from 10 in 2007 to more than 30 schools this year.  It has expanded to include special education classes, professional development opportunities for New York City educators, and a digital literacy curriculum which students can go on to use in their college applications and professional careers.
About Brooklyn Public Library
Brooklyn Public Library (BPL) is an independent library system for the 2.5 million residents of Brooklyn.  It is the fifth largest library system in the United States with 60 neighborhood libraries located throughout the borough.  BPL offers free programs and services for all ages and stages of life, including a large selection of books in more than 30 languages, author talks, literacy programs and public computers.  BPL's eResources, such as eBooks and eVideos, catalog information and free homework help, are available to customers of all ages 24 hours a day at our website: www.bklynlibrary.org.
Inspired by New York Life's tradition of service and humanity, the New York Life Foundation has, since its founding in 1979, provided $185 million in charitable contributions to national and local nonprofit organizations.  Through its focus on "Nurturing the Children," the Foundation supports programs that benefit young people, particularly in the areas of educational enhancement and childhood bereavement.  The Foundation also encourages and facilitates the community involvement of employees, agents, and retirees of New York Life through its Volunteers for Life program.  To learn more, please visit the Foundation's Web site at www.newyorklifefoundation.org.